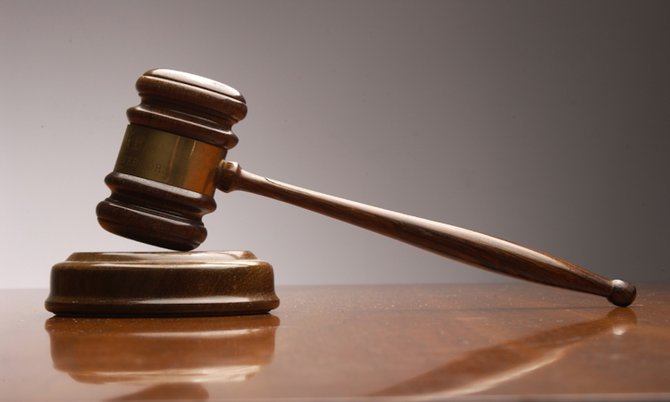 By NICO SCAVELLA
Tribune Staff Reporter
nscavella@tribunemedia.net
THE trial over allegations prosecutor Joel Seymour was attacked and injured by two brothers earlier this year was adjourned by more than a month yesterday due to the unavailability of senior counsel for the Crown.
Magistrate Kara Turnquest-Deveaux adjourned Daltino Thurston's and George Rahming's trial to April after revelations from Crown attorney Destiny McKinney that her senior Eucal Bonaby was before Supreme Court Justice Carolita Bethel.
That information was relayed to the court around 3:30pm on Friday via a letter. Thus, Ms McKinney requested the matter be adjourned.
However, defence attorney Calvin Seymour objected to the adjournment, primarily due to the serious nature of the allegations, which he submitted leaves a stigma on his clients. Nonetheless, the magistrate adjourned the trial to April 2 and 4.
In January, both Thurston and Rahming entered not guilty pleas when charged before Magistrate Kara Turnquest-Deveaux with wounding Mr Seymour.
The pair also face obstruction of justice charges, which they both deny. Rahming, 27, is accused of injuring Mr Seymour as a result of Mr Seymour being the prosecutor in a criminal matter.
Meanwhile, 30-year-old Thurston is accused of attempting to intimidate and commit violence against Mr Seymour for the same reason.
At the time however, their other attorney Ramona Farquharson-Seymour vehemently accused the Crown of conducting a "ruse" in charging her clients, and further criticised suggestions the Department of Public Prosecutions may be prosecuting the matter because it would represent a conflict of interest.
As an illustration, she noted that whenever there is a policeman involved in a shooting, none of the police prosecutors would get involved in the matter, but rather the attorneys from the Department of Public Prosecutions would prosecute the case.
Thus, she said, the same principle should be applied in the present case; given that Mr Seymour works in the Department of Public Prosecutions, that department should yield to the Department of Police Prosecutions in prosecuting the matter.
In response to the assertion, Mr Bonaby told the court the Director of Public Prosecutions, Garvin Gaskin, would be the one to make that call.