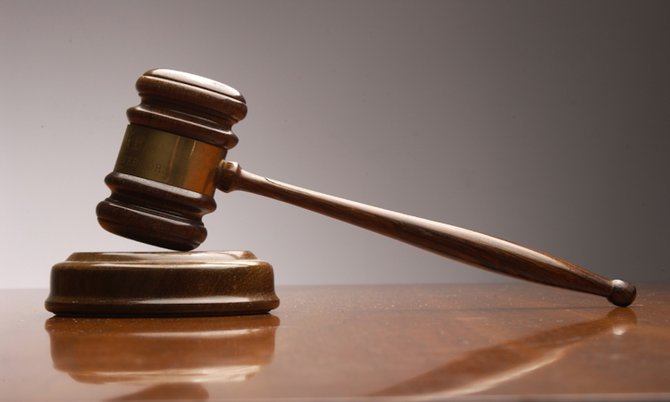 By RICARDO WELLS
Tribune Staff Reporter
rwells@tribunemedia.net
SIX people pled guilty to more than 20 fraud related offences in connection to a $13,000 credit card scheme in a Magistrate's Court on Friday.
Dizarrio Saunders, 21; Robert Frazier, 34; Reynado Thompson, 25; Georgina Rolle, 25; Thyronique Wilson, 21 and Alfredo Richards, 26, were all arraigned before Magistrate Kara Turnquest-Deveaux.
The charges were in relation to a high-end shopping spree the group engaged in between January 6 and 11 of this year, after swiping a Baha Mar restaurant patron's credit card's particulars.
According to court records, Saunders, an employee at a Rosewood restaurant at the time of the offence, photographed the card sometime around Sunday, January 6, and relayed the photographs to Richards, who in turn produced a duplicate of the card.
As a result of this action, members of the group made several high value purchases at establishments throughout New Providence.
The charges included a $4,266.88 purchase at Kay's Fine Jewellers and a $776.16 purchase at Gucci Paradise Island on January 10; a $4,668 purchase at Crown Jewellers Marathon Mall, a $685.42 total purchase at a Rubis fuel station and a $685.42 total purchase at Solomon's Super Centre all on January 11.
Some of the items highlighted by prosecutors in the case were a Cuban link chain, a pair of Gucci sandals and a skateboard.
For the spree, each of the six of the defendants were charged with one count of conspiracy.
Additionally, Saunders, Richards and Thompson were charged with seven, four and two counts of abetment, respectively.
Further to that, Frazier, Rolle and Wilson were charged with two, four and two counts of fraud by false pretenses, respectively.
Lastly, Thompson alone was charged with one count of receiving.
The defendants pled guilty to all the charges and were subsequently convicted.
Through their attorneys, all of the defendants except Wilson, who was unrepresented at arraignment yesterday, apologised for their actions and begged the court for leniency.
All suggested that their involvement in the scam came as a result of poor decision-making, insisting that immaturity and stupidity were leading factors in their regrettable actions.
Of the group, Richards, Frazier and Rolle, all through their respective attorneys, disclosed that they were parents and acted out of character.
For her part, Wilson, through attorney Lennox Coleby, the attorney for Rolle, adopted the group's sentiment of regret and guilt.
In handing down her ruling yesterday, Magistrate Turnquest-Deveaux convicted all six members of the group and ordered that each compensate the virtual complainant in the matter $1,856.83.
She subsequently ordered the skateboard and Gucci sandals be confiscated by police, and the chain turned over to the virtual complainant.
Magistrate Turnquest-Deveaux then further ordered that each of the defendants pay a fine of $1,000 or serve one year in prison on the conspiracy charge.
Those convicted of fraud were further fined $500 or one year in prison, while those convicted of abetment were further fined $500 or one year in prison.
Thompson was further fined $500 or one year in prison for the lone charge of receiving.
The defendants were required to pay $1,000 each toward the fines and compensation before being released yesterday.
The remaining balance is to be paid by April 30, or the custodial sentences will take effect.
All sentences would run concurrently.