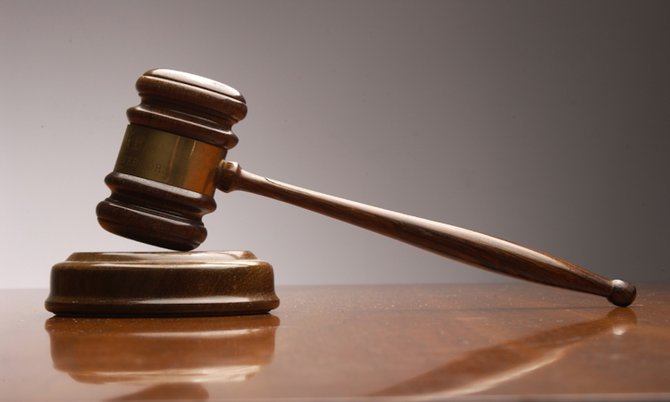 By RICARDO WELLS 
Tribune Staff Reporter
rwells@tribunemedia.net
A MAGISTRATE ordered that a 38-year-old architectural draftsman pay the "maximum fine possible" of $10,000 or face six months in prison for killing a man in the course of dangerous driving last November.
Garth Sawyer was handed the ruling by Magistrate Carolyn Vogt-Evans yesterday, who ruled that he should have exercised a greater degree of caution when he entered Rosetta Street on the night of November 19, 2018.
Before being sentenced, Sawyer pleaded guilty to the one count of killing in the course of dangerous driving with which he was charged.
According to a summary of the facts, Sawyer, while driving his grey 2007 Nissan Murano – licence plate AQ4754 – north on Patton Street, collided with Ronald Thomas, who was driving his black Honda CR-V – licence plate AJ7315 – west on Rosetta Street around 9pm on the date in question.
Thomas was pronounced dead at the scene.
A subsequent autopsy determined his death was a result of a penetrating head injury sustained during the collision.
Sawyer in court yesterday said he was trying to get home as quickly as possible to tend to his ailing fiancée who, he said, had recently undergone surgery.
"The past few months have been traumatising. I can't turn back the hands of time," he told the court.
"I do feel pain for the victim. Normally I am the person that looks to help people.
"It was not my intention to hurt anyone. I just wanted to get home to my fiancée…" he added.
In response, Magistrate Vogt-Evans said while the court would take into consideration his early plea, it could not overlook the fact that he entered a main thoroughfare from a side road without caution.
"(You) ought to have exercised a greater degree of caution when entering Rosetta Street, a main thoroughfare," she said.
"You ought to have driven with more caution, and entered that junction carefully. I have to impose the maximum fine possible here," Magistrate Vogt-Evans added.
Sawyer was not represented by an attorney at yesterday's hearing.