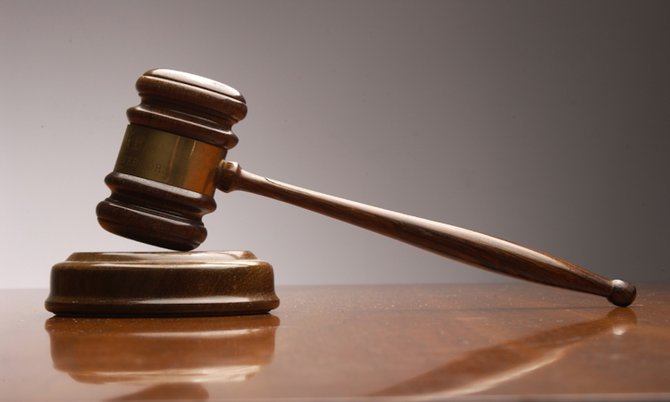 By DENISE MAYCOCK
Tribune Freeport Reporter
dmaycock@tribunemedia.net
TWO young men who appeared in the Freeport Magistrate's Court in connection with possession of a small quantity of dangerous drugs, namely Indian hemp, were given "hope and a clean slate" when a magistrate ordered them to attend a men's mentoring programme instead of convicting them.
Devon Thompson and Joshua Forbes, both 19, will attend the Bahamas Faith Ministries' mentoring programme for the next six months, ordered Magistrate Rengin Johnson. "You are at my mercy," she told the teens who pleaded guilty to possession of three grams of Indian hemp.
According to the particulars, on February 11 at South Shipton Drive, police observed a vehicle with two male occupants acting suspiciously. They stopped and searched the vehicle for firearms with negative results. During a further search, officers discovered a clear plastic bag on the driver's seat with a small quantity of suspected marijuana, some three grams valued at $15.

The magistrate asked the teens if they wished to say something in reference to the charge. One teen apologised for wasting the court's time on such a simple matter.
Magistrate Johnson said he was not wasting the court's time and asked if they were going to smoke the marijuana, and they both said yes.
She lectured the teens about the dangers of smoking drugs. She said that the marijuana plant grown by farmers is beneficial and used for medicinal purposes, but that the marijuana sold on the streets is not safe.

"It is mixed with other stuff that harms you; like some of the women and men walking around here who look like they are on Mars. It is sad to see brilliant people becoming vagrants - a waste of life," she said.
Magistrate Johnson told the teens that they are at the mercy of the court and that she could send them to prison. "How many days did you spend in the cell?" she asked. Forbes and Thompson said they spent three days behind bars and did not like it.
She advised the teens that if they are convicted, the conviction would be on their record for life.
"I am going to give you hope and a clean slate if you obey my conditions," said Magistrate Johnson. "I am not going convict you, I am going to order you to attend BFM's (Bahamas Faith Ministries) mentorship programme by Pastor Larry Russell," she said.
The teens are to report to the programme every Friday for the next six months. She said they must be clean and dress appropriately. She will review the matter in six months to see if they are in compliance with the condition.