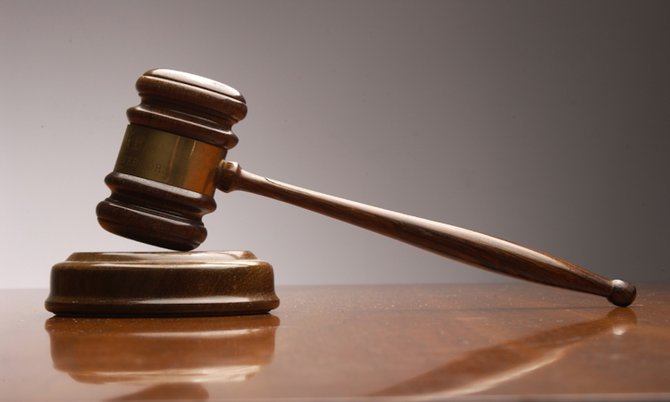 By NEIL HARTNELL
Tribune Business Editor
nhartnell@tribunemedia.net
A Super Value customer could receive "substantial damages" worth over $31,000 after she was struck by a forklift while grocery shopping in its store, damaging her achilles tendon.
The injuries suffered by Yvonne Rahming were disclosed in a February 6 verdict from the Court of Appeal, which upheld an earlier decision to award her a $10,000 "interim payment" ahead of the full damages being determined.
While this payment represented half the $20,000 sought by Ms Rahming, the Court of Appeal rejected the supermarket chain's bid to overturn the award on the basis that the Supreme Court had failed to carry out a proper assessment of the damages she was due.
Acting appeal justice Milton Evans, in a unanimous verdict, wrote that Ms Rahming's claim was grounded in the alleged "negligence" of forklift operator, Francisco Francois, in his capacity as a Super Value employee.
"The respondent [Ms Rahming] claimed that at about 12pm on March 15, 2016, whilst a patron at the store owned and operated by the first appellant [Super Value], she was browsing grocery items and produce for purchase," the judgment found.
"She averred that whilst in the process of selecting produce items for purchase, the second appellant [Francois], who is an employee, servant or agent of the first appellant, while operating a manual forklift drove the forklift in a manner which caused it to collide with her."
Both Super Value and Francois filed defences to Ms Rahming's claim, denying responsibility and alleging that her injures were "caused either wholly or in significant part by [her] own negligence". While admitting that she suffered some injury, they disputed the extent of them.
It was also "hotly contested" whether Ms Rahming was struck from behind, as she claimed, or whether she walked into the forklift, although the Supreme Court found in her favour.
The Court of Appeal said Ms Rahming's likelihood of success was not disputed by Super Value when the case was heard before Justice Indra Charles. Rather, their challenge was to the need for the interim payment and the amount being sought.
In particular, the supermarket chain's appeal argued that it was "unlawful and unreasonable" for Ms Rahming to claim for maid and transportation services that she was forced to hire as a result of her injuries, plus the $3,000 loan she took out at 8.75 percent interest to finance them.
Super Value and its attorney, Bar Association president, Khalil Parker, also pointed out that Ms Rahming was discharged from medical care just over three months' after the accident with "good" prospects of a full recovery. They added that no surgery was needed, and that she instead wore a walking boot and did physiotherapy to aid recovery.
Justice Charles, though, found that damages awards for ruptured achilles tendons ranged from $13,304 to $22,236. And Ms Rahming was also claiming $8,842 in special damages as a result of having to take out the consumer loan to finance her help.
She then awarded $10,000 as an "interim payment", which was appealed by Super Value and its attorney. "Mr Parker complains that it is not clear as to what figure the learned judge determined would be the sum of damages likely to be awarded and, as a result, it cannot be determined whether the $10,000 awarded as an interim payment was reasonable," the Court of Appeal said.
"This submission leads into, and is inextricably connected to, his second complaint, which is that the learned judge failed to conduct a proper assessment of the probable damages."
Finding that this was "not a fatal flaw", the Court of Appeal upheld the $10,000 payment, adding: "It is clear from the judge's analysis that she accepted the submission of Mr Elliot [Ms Rahming's attorney] that the total expected award of damages which is likely to be awarded at trial will range between $22,145 and $31,077.39.
"This was consistent with her finding that the injury was consistent with those considered moderate, and she identified the range of the awards granted under that head. The learned judge, having determined that [Ms Rahming] would succeed at trial and recover substantial damages, was entitled to make an award.
"The amount awarded was well within the limits of the estimate of the ultimate damages, and is very unlikely to exceed a reasonable proportion of the damages ultimately to be awarded."