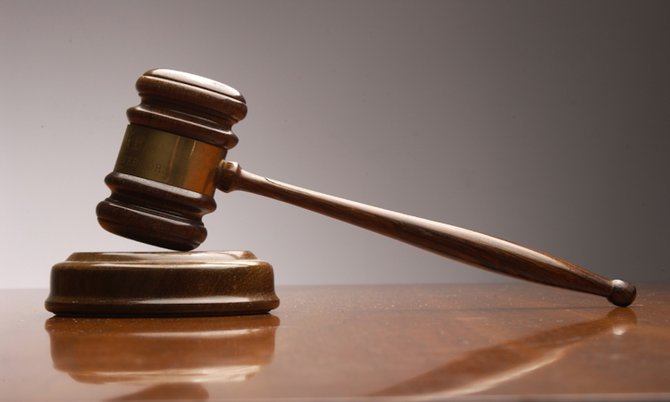 By NICO SCAVELLA
Tribune Staff Reporter
nscavella@tribunemedia.net
A 54-year-old Canadian man was sentenced to prison on Friday for smuggling almost $10,000 worth of heroin into the Bahamas from London late last year in the hope of getting more than $3m in exchange.
Magistrate Samuel McKinney sentenced Reginald Merritt to three years for smuggling the $90,000 worth of drugs into the country on December 27 with plans of being paid some $3.5m for his efforts.
Merritt was fined an additional $50,000 for his actions or face an additional year in prison.
Merritt's sentencing came a day after he pleaded guilty to one count each of possession of dangerous drugs with intent to supply and importation of dangerous drugs.
According to reports, around 2pm on December 27, two Drug Enforcement Unit (DEU) officers were on duty at the Lynden Pindling International Airport (LPIA) when they received certain information pertaining to British Airways flight number 253 inbound from London.
As a result, the two officers observed Merritt, who had arrived on that flight with two pieces of luggage. The officers approached and informed him that he was suspected of being in possession of dangerous drugs. He was then taken into an area in the airport where a body search was conducted.
Nothing suspicious was found on Merritt's person, however, when the officers searched his luggage, all of which had hidden compartments, they discovered six packages of heroin. The drugs weighed nine and a half pounds with an estimated value of $90,000. Merritt was consequently cautioned and arrested and taken to DEU.
When interviewed by officers the following day, Merritt said he was in communication by email with a male he only knows as Mr Hickman from Nigeria, with whom he made an agreement to collect some $3.5m. As a result, he said, arrangements were made for him to travel from Canada to Paris, France, and then to South Africa, where he collected the bags.
From there, Merritt said he was supposed to travel to London and ultimately the Bahamas where he was supposed to collect the $3.5m after handing over the suitcases and packages to someone else.
Ian Cargill represented Merritt. Inspector Philip Davis prosecuted the matter.