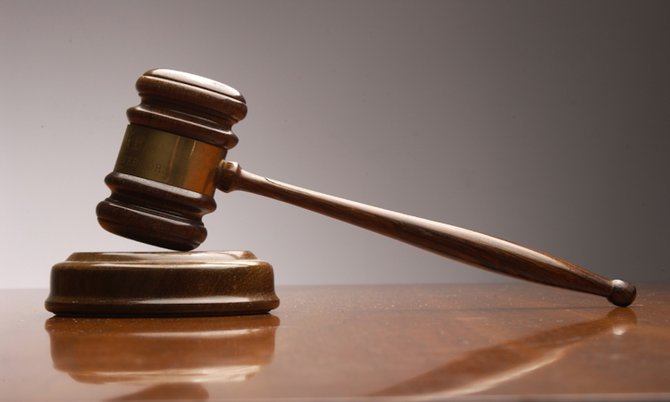 By DENISE MAYCOCK
Tribune Freeport Reporter
dmaycock@tribunemedia.net
A LEAD detective in an unlawful sex investigation told the Supreme Court that Fred Williams denied having a consensual sexual relationship with a 14-year-old boy who he claimed had got his cellular phone number from his older brother and began calling him regularly.
He said the accused had also denied forcing the boy to perform oral sex on him on three separate occasions in 2016 and 2017.
Detective Inspector Jamique Campbell, of the Central Detective Unit, took the witness stand on Monday to give evidence in the unlawful sex trial of Williams, 45, of West End, Grand Bahama.
Williams is charged with three counts of unlawful sexual intercourse with a minor of the same sex, which is alleged to have occurred from October 2016 to November 2016 through February 2017 to November 2017. He was arrested and charged in December 2017.
Inspector Campbell conducted a record of interview with Williams on December 10, 2017 after he had interviewed and received certain information from the complainant and his mother.
The complainant, he said, was 15 years old at the time and gave a statement of a sexual nature with the incidents occurring from October 2016 to November 2016, and February 2017 to November 24, 2017.
The detective said that after receiving information from additional witnesses, Williams became a suspect in the matter.
During an interview with police in December 2017, Williams, he said, declined to have a lawyer present when advised of his right to legal representation.
Insp Campbell said the accused admitted to knowing the boy but denied ever having sexual interaction with the minor.
The record of interview was recorded on a DVD.
A search warrant was executed at Williams' home, but police found no evidence at his residence, the detective said.
The detective also received from Williams while in custody two cellular phones - an iPhone and another cell phone - with his permission. Police also received Samsung cellular phone from the complainant.
According to the detective, Williams said he was a carpenter and painter by trade, but that he was now employed as a manager at the A&B Convenient Store in West End, where he had been employed for five years.
Williams told police that he used to be a member of the Classic Dancers Junkanoo group for about eight to nine years and that he knew the complainant's brother because he was also a member of the group. He knew where he lived in Eight Mile Rock.
The officer said Williams said he had known the complainant for about one year. Williams told police that on one occasion he had pulled up to their house to speak with the complainant's brother, but the complainant came out.
He told police he asked the complainant if his brother was at home, and told him to tell his brother to call him when he got home and left.
Williams told police that the one day he saw the complainant in West End walking down a street, but "did not pay him any mind". He said the complainant asked to catch a ride.
According to Insp Campbell, Williams dropped the boy off at his home in Eight Mile Rock and did not hear from him for a couple of months.
The detective said that Williams claimed that the complainant later called him, and the accused asked him how he got his cell phone number. He claimed that the complainant told him he got it from his brother's phone.
The lead investigator said Williams claimed that the complainant started to WhatsApp him on his cell phone, saying that he was hungry and asking for money for food.
Williams stated in a record of the interview that he told the complainant to get the money from his mother, but the complainant said that she was broke.
On another occasion, Williams said the boy messaged him on his phone and asked for a ride to a function in Freeport, which he did.
Williams claimed that the teen contacted him again on another occasion about needing some dog food. He told the boy that they had some damaged dog food at the store that he could give him, but the complainant said he had no money.
The detective stated that Williams said the complainant told him he could not to come to his home right away because his mother and brother were still at home, but the accused later dropped off the dog food to the complainant.
Asked about the accusations of forcing the minor to perform oral sex on him, Williams denied this.
When asked if the teen had offered to do it, Williams response was, according to the officer: "No, we did not have sexual intercourse. If I force him then why he let it go on so far to February? No, I have people who could do that."
When asked if he and the teen had a consensual sexual relationship by Inspector Campbell, Williams response was: "No, he (the boy) said he had a girlfriend."
Williams told police that he never gave the complainant any money, that he only brought him fried chicken and some dog food.
He also told police he discouraged the boy from calling him frequently.