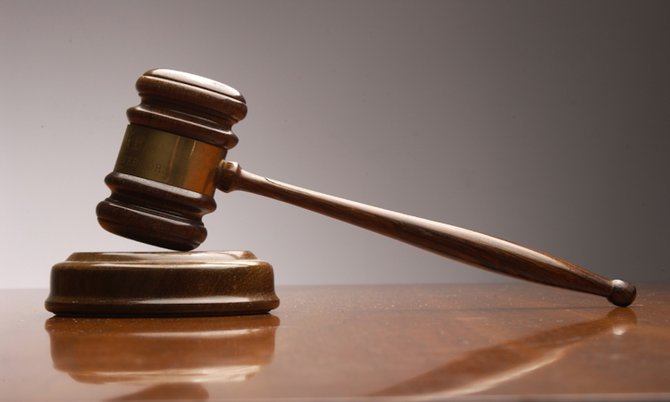 By NICO SCAVELLA
Tribune Staff Reporter
nscavella@tribunemedia.net
A SUPREME Court judge has ruled that former Commissioner of Police Ellison Greenslade was wrong for firing a police officer the day he was charged with kidnapping and raping a 17-year-old girl.
Justice Ian Winder found that Mr Greenslade's firing of former Constable D'Andre Rigby on January 8, 2016 breached the principles of "natural justice" and thus denied him a "fair hearing" on his dismissal.
Justice Winder thus ordered that Rigby be paid damages which should be assessed by the Supreme Court registrar.
On January 8, 2016, Rigby was charged with abducting and sexually assaulting the teen three days earlier, on January 5. The girl was allegedly taken from Carmichael Road to a remote location in western New Providence where the alleged assault occurred.
According to his affidavit, Rigby was dismissed from the Royal Bahamas Police Force (RBPF) by Mr Greenslade the same day, pursuant to Section 21(1)(c) of the Police Force Act.
Rigby subsequently launched a judicial review of Mr Greenslade's decision to fire him, claiming that he was given no reason for his termination other than that his conduct was "unsatisfactory". The former officer also said no examples of his poor conduct were given, and neither was he cited at any time for misconduct of any sort.
He also said Mr Greenslade did not inform him of any inefficiencies on his part, nor give any reason as to how his termination would be in the public's interest.
Rigby further claimed that he was never given an opportunity to respond to any allegations as none was put to him, and that he was never provided the opportunity to have a hearing concerning his dismissal from the RBPF.
He thus asserted that his dismissal was instead a result of him having been charged with a criminal offence.
The defendants, namely the commissioner of police and the Office of the Attorney General, did not challenge Rigby's evidence when the matter went up for hearing.
However, the defendants asserted that Mr Greenslade's decision to fire Rigby was not amenable to judicial review.
However, Justice Winder found that as the decision in this instance was a public body, that is the RBPF, and that Rigby's termination was made pursuant to a statutory power in Section 21(1)(c) of the Police Act, he was satisfied that there was "sufficient public law element" to warrant the use of the court's supervisory jurisdiction by way of judicial review.
The judge also found that Mr Greenslade denied Rigby a fair hearing over his termination.
The judge cited two rulings to substantiate his decision, one of which was one of his own, in which he stated that "it is beyond argument that the dismissal of a police officer, such as the applicant, may only take place following a fair hearing by the commissioner of police."
"In the circumstances, therefore, I grant the order of certiorari. . .and order that (Rigby) be paid damages, such damages to be assessed by the registrar," Justice Winder ruled.
Up to press time, the outcome of Rigby's criminal case was unclear.