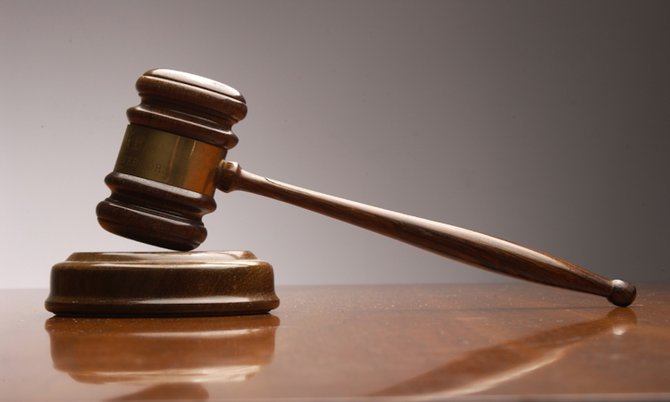 By DENISE MAYCOCK
Tribune Freeport Reporter
dmaycock@tribunemedia.net
THE Grand Bahama man who is accused of having unlawful sex with a 14-year-old boy had told police he knew the complainant and had given him a ride in his car several times, but that he did not have sex with him, the Supreme Court heard Friday.
Detective Sgt Dominique McKenzie, who is attached to the Central Detective Unit, said he was present when Fred Williams, of West End, was interviewed at CDU in reference to an unlawful sexual intercourse matter in 2017.
According to Sgt McKenzie, the police record of interview was conducted at CDU around 5.35pm in September 2017. He said that interview was conducted by Detective Inspector Campbell who cautioned Williams.
He said that Det Inspector Campbell asked a series of questions, including whether the accused at the time knew the complainant.
Sgt McKenzie said Williams said that he knew the victim and what school he attended and that he was 15 years old.
Sgt McKenzie said that Williams told Inspector Campbell that he had given the boy a ride from West End to his home in Eight Mile Rock. On another occasion he had given the complainant a ride in the company vehicle from Eight Mile Rock to Freeport to a Junkanoo event.
"He said that on several occasions he had given the complainant a ride and had given him a chicken in the bag and a bag of dog food from his workplace," Sgt McKenzie recalled.
According to earlier testimony, Williams worked at the A&B Convenient Store in West End.
The police sergeant said Williams denied having unlawful sexual intercourse with the victim.
Sgt McKenzie said that Williams signed the record of interview in his presence, and he also signed it.
A medical practitioner at Rand Memorial Hospital also gave evidence in court on Thursday. On examining the complainant, he noted that there was no penetration. She said that complainant had told her that he performed oral sex and a hand job on the accused.
A guidance counsellor also gave evidence, telling the court that when he came to his office he found the complainant there crying. He said the complainant told him what happened to him and he told him he would have to inform the head of Guidance Counsel Department, call a Social Services, his parents and the police.
The guidance counsel said that he told the complainant to write down on a lined paper what had happened to him.
Williams is represented by Carlson Shurland. He is charged with having unlawful sexual intercourse with a minor of the same sex between October and November 2016, through February 2017 and November 2017. He was arrested for the offence on December 11, 2017.
Erica Kemp of the Attorney General's Office is representing the Crown. Senior Justice Estelle Gray Evans is presiding over the case.
The trial resumes on Monday.