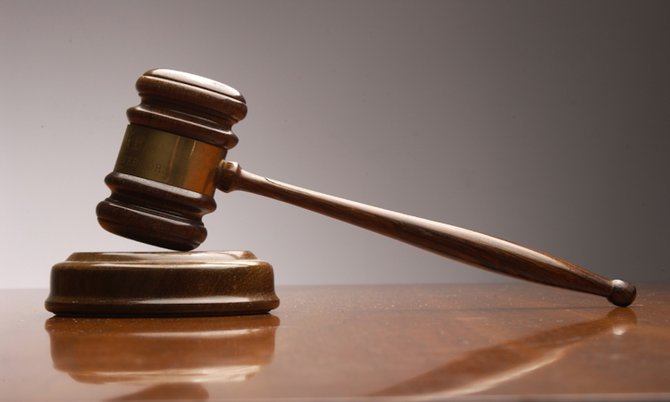 By SYANN THOMPSON
Tribune Staff Reporter
sthompson@tribunemedia.net
A MAN was arraigned in Magistrate's Court yesterday, accused of stealing more than $14,000 from his employer, Mr Ship It.
Lavaughn Cooper, 25, pleaded not guilty after Magistrate Andrew Forbes read out the 14 counts of stealing by reason of employment and falsifying accounts that Cooper is accused of committing.
It is alleged that while working as a customer service representative of the courier service, Cooper did not make sales entries on closeout sheets which he was required to do, but instead stole and falsified documents between August 19 and September 30, resulting in money not being paid into the company totaling $14,878.82.
Cooper was denied bail; trial of the case begins on February 17, 2020.
In other court news, a couple was charged with attempted fraud of the Bahama Island Cooperative Credit Union by attempting to defraud the entity of $4,500. D'Angelo Culmer, 25, and 21-year-old Nikita Pinder were charged with two counts each of attempting to defraud by false pretences and conspiracy to commit fraud between October 25 and November 6. Both pleaded not guilty.
After their pleas, Culmer explained to the judge that the two accused live together and have four children. He told the judge that Pinder had nothing to do with the fraud and asked if he could change his plea. Magistrate Forbes explained to Culmer his rights and what happens under the Police Act. However, Culmer kept his not guilty plea and the trial begins on March 10, 2020.
Meantime, 20-year-old Javon Johnson was charged with four counts of armed robbery and possession of an unlicensed firearm. Johnson is accused of robbing Kelson Solomon of a 2008 blue Honda Civic, a black Alcatel cellphone valued at $50 and a $10 chicken combo with wild berry tea. Police found Johnson with an unlicensed firearm loaded with 10 unfired rounds.
Johnson's attorney, Ian Cargill, told Magistrate Forbes that his client had been slapped several times to his head and needed medical treatment. The magistrate allowed for him to receive medical care.
A co-defendant allegedly involved in the robbery is hospitalised and could not attend court. Johnson was not required to enter a plea. He was denied bail. The case is adjourned to March 4, 2020 for a voluntary bill of indictment.
Additionally,18-year-old Emmitt Smith was charged with two counts of armed robbery connected to the theft of a white and rose gold Apple iPhone 8 plus, valued at $600. Smith was not required to enter a plea, the matter is adjourned for service of a voluntary bill of indictment on March 5, 2020.