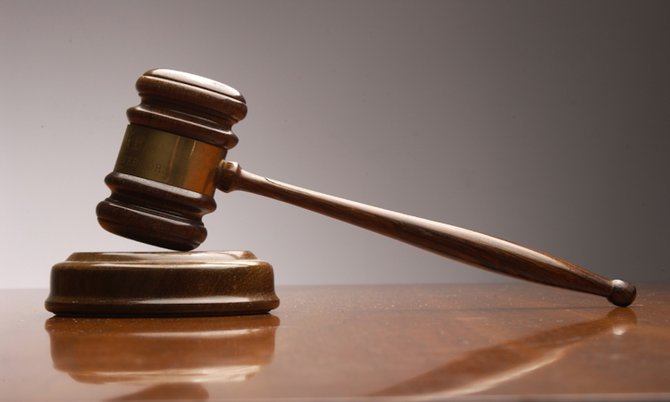 By RICARDO WELLS
Tribune Staff Reporter
rwells@tribunemedia.net
A SUPREME Court judge has refused Navette Broadcasting's judicial review application in its case against the Utilities Regulation and Competition Authority (URCA).
Supreme Court Justice Ian Winder in a ruling handed down yesterday, rejected the application by lawyers for the broadcast company and granted the relief sought by URCA with cost.
In that ruling, Justice Winder further ruled that a decision in his hearing of a second Navette application for a "rolled-up" hearing would now stand "otiose" that is serving no practical purpose or result.
The application for judicial review was lodged on April 16 and sought to have reviewed URCA's decision to rule that Navette was not the true holder of the 103.5 FM radio licence.
On June 15, 2017, URCA found Olympic triple-jump medalist Frank Rutherford and the late sports broadcaster Phil Smith were the true holders of the 103.5 FM licence.
URCA further found that Navette Broadcasting only operated ZSR Sports Radio on Messrs Rutherford's and Smith's behalf, with the two men being the actual licensees.
Navette countered by claiming URCA ignored the fact the licence could not have existed without it following passage of the 2009 Communications Act, which required all broadcast licences to be held by incorporated companies.
ZSR's licence, issued pre-2009, was in the names of Messrs Rutherford and Smith and thus non-compliant with the new law.
Navette sought to appeal URCA's decision, but the attempts were rejected by both the Utilities Appeal Tribunal (UAT) and the Supreme Court.
Both judicial forums declined to hear the matter on jurisdictional grounds.
Navette then sought relief from the Court of Appeal on the issue, and was only waiting for a date to have its matter heard.
Last month, however, the appellate court dismissed Navette's appeal of URCA's decision, but only after it was informed that Navette, by way of a notice of discontinuance filed on April 17, withdrew its own appeal against the regulator's decision.
The matter then shifted back to the Supreme Court before Justice Winder, who, after hearing submissions from counsel on the issue, reserved his decision on whether or not URCA's June 2017 decision can be sustained.
Navette's battle with URCA stems from the former's opposition of Island Luck chief Sebas Bastian's radio joint venture, Paramount System's majority takeover of ZSR Sport's Radio's FM licence.
Mr Bastian's majority-owned Paramount Systems joint venture was supposed to use the 103.5 FM frequency formerly employed by ZSR Sports Radio.
Mr Rutherford and Mr Smith's widow are Mr Bastian's minority partners in Paramount Systems, but they - and the 103.5 FM frequency - subsequently became embroiled in the legal challenge mounted by Navette Broadcasting.
Navette Broadcasting had opposed the station's majority takeover by Mr Bastian on the basis that it – and not Mr Bastian – is the true holder of the 103.5 licence.