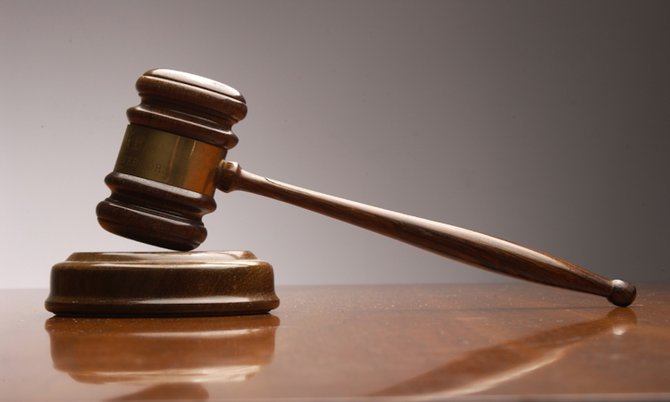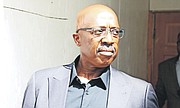 By RICARDO WELLS
Tribune Staff Reporter
rwells@tribunemedia.net
SUPREME Court Justice Indra Charles announced on Friday that preparatory steps were underway to bar further public commentary on the ongoing Shane Gibson bribery case.
In a surprise move, Justice Charles summoned case prosecutors, Gibson's attorneys and representatives from several media outlets to her court; informing all groups that an order was being drafted to block all public discussions of the case through its completion.
Justice Charles, speaking specifically to the members of the media present, called recent public actions and reports concerning the case "a matter of grave importance."
She said she herself has read, with concern, articles in the local dailies which have reported on elements of the case, either directly or indirectly.
"If you see it as a gag order, then so be it," she said.
Justice Charles said it remains the duty of the court to see to it that any person accused of crime be granted an opportunity to a fair trial.
She insisted that debate around the Gibson case - on radio talkshows, social media and other various media platforms - has expanded to a degree to which intervention by the court was necessary.
To that end, Justice Charles said the order would be drafted forthwith, filed and circulated publicly – effectively restricting all commentary on the case until it is thoroughly resolved.
The action comes in the wake of several reports earlier this week which discussed payments to the Crown's star witness, Jonathan Ash.
On Tuesday, Attorney General Carl Bethel confirmed Mr Ash was still receiving instalment payments from the government for debts the Minnis administration met on its books.
However, in a follow-up report, Wayne Munroe QC, counsel for Gibson, told The Tribune documents disclosed by the Crown to his legal team during the discovery phase did not show that Mr Ash was still owed money.
That report also made note of claims by another witness in the case that Mr Ash "got all of his payments" from the government.
The issue was thrust into the spotlight this week after a document purportedly itemising payments to Ash Enterprises went viral on social media.
While the document purports to show five payments of $30,000 since April to Ash Enterprises totalling $150,000, it does not name the company or describe what the payments were for. Its origin is unclear, but Mr Bethel confirmed its contents on Tuesday.
However, the witness' admission has called into question the purpose of the payments.
Deborah Bastian, the former personal assistant to Mr Gibson made the admission about Mr Ash receiving full payment to Assistant Superintendent Thompson in transcripts of audio recordings from September 25, 2017.
In these transcripts, both she and Mr Ash were giving their account of a meeting with the former minister over money owed to Mr Ash who had several lucrative contracts for clean up in New Providence in the aftermath of Hurricane Matthew.
At this same meeting, Ms Bastian also reveals to Mr Gibson an earlier admission from Mr Ash that he paid former Chief Engineer Rahman "something out of the deal".
Their attorneys Alecia Bowe and Raymond Rolle were also at the meeting.
At the time, Mr Ash and Ms Bastian had discussed forgoing one tranche of payment for $250,000 allegedly to give to Mr Gibson.
According to Mr Munroe, the government must now produce the bills and show documentation of the payments.
All of this comes just over a week after lawyers for the former Cabinet Minister accused the Crown of engaging in "wholly improper conduct" for allegedly conducting meetings with two key prosecution witnesses and their lawyers to discuss how the evidence they would eventually give against Gibson should be "edited" or "amended".
In July, Mr Gibson's lawyers filed a three-page motion calling for his case to be dismissed due to witness coaching and overarching collusion between various police and prosecution units.
Last month, Mr Gibson's legal team filed court documents alleging that the statements of the prosecution witnesses in question, Mr Ash and Ms Bastian, have been "tainted" and are not reliable.
On August 3, 2017, Mr Gibson was arraigned in a Magistrate's Court on 36 bribery and extortion related charges: one count of misconduct in public office, 16 counts of bribery, two counts of conspiracy to commit bribery, two counts of conspiracy to commit extortion and 15 counts of extortion – all of these concerned with Jonathan Ash.
The number of bribery and extortion related charges were later decreased to 31, though the amount he is alleged to have solicited from Mr Ash remained the same.
The Crown later dropped all the extortion charges against the former Golden Gates MP, with the DPP stating at the time that the decision was for the Crown to devote a "singular and simplified focus" on Gibson's bribery charges.