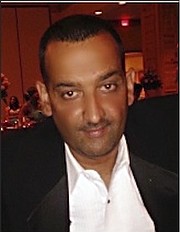 By Inigo "Naughty" Zenicazelaya
TABLED amendments to the Road Traffic Act, hopefully will make it a safer commute for Bahamian motorists.
The new amendments will make it illegal to drive or operate a vehicle while using a cellphone, or with an open alcoholic beverage.
Say what?
Wait there's more!
Failure to produce one's driver's licence on the spot, and relative valid insurance documents, when asked to by RBPF officers will also become illegal and punishable.
It will be the Minnis administration that will long be remembered for VAT, OBAN, The SPY BILL, and now add, eliminating the two-day grace period for drivers to produce such documents in order to escape penalties, to their legacy.
(Yes it makes sense, but you know Bahamians love slackness in any form. They also miss said slackness when it ceases).
TRANSLATED INTO BAHAMANESE -
'Da wibe really sour nah, the bubbler gats to be legit, no more ridin' dutty on dis road still.'
BOTH HANDS ON TEN AND TWO:
The Bill tabled yesterday makes it illegal to drive or operate a vehicle while using an electronic communication device, by holding in one hand, both hands or with any other part of the body or otherwise.
BROKEN DOWN:
Ladies, no longer can you drive with one knee, while applying your make up with one hand, texting on your cell phone on the other, while rowing your rude kids.
Finally, once and for all, it's NOT 'multi-tasking.'
But it is now considered ILLEGAL!
I can't wait to see a booking, for the aforementioned infractions take place, it has all the potential comedy and drama, that makes for great 'reality tv.'
LOOPHOLE:
Unless the device is attached to the motor vehicle or is a part of a fixture in the vehicle.
Enabling the driver or operator to use or operate the electronic communication device without holding it.
Now unless you have a smart car, to match your smart phone, or you are a tour bus or cab operator, put it down you are now breaking the law.
And the penalty for breaking these provisions, for those of you who love to 'carry on bad' and circumvent the 'rules' - a fine not exceeding $1000.
NONE FOR THE ROAD:
If the Bill becomes law, it will also become illegal to have an open alcoholic beverage while driving.
No more driving and 'bibbing' with your favourite libation on display, you won't get cool points for that anymore, now you get a ticket instead.
Speaking of tickets ........
NO MORE DUCKING:
The amendment, tabled in the House of Assembly yesterday, also prohibits people from obtaining a licence if they have outstanding tickets, fines or have not paid the requisite fees. Obviously buying lunch is no longer applicable for obtaining a license.
(This going to be a monkey wrench in the plans of many Bahamians).
The penalty for not producing an insurance certificate will remain the same––a fine of $200.00 or imprisonment for three months or both.
The fine for not producing a valid driver's license, will also remain the same at $40.
Let me get right to the point, if you have traffic tickets from the old millennium, now might be a good time to get them taken care of.
One way or another this administration will get every dollar it can out of the Bahamian people.
Until next week I'm off to hire a chauffeur!