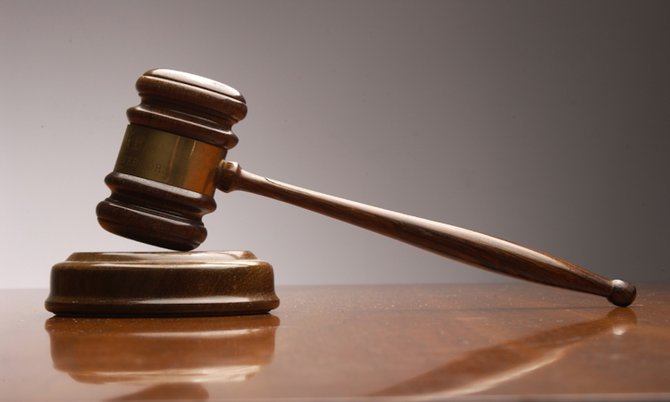 By NICO SCAVELLA
Tribune Staff Reporter
nscavella@tribunemedia.net
ONE of two men accused of stealing over $900,000 worth of merchandise from a John Bull store in Grand Bahama while disguised as women, was granted $20,000 bail by a Supreme Court judge.
Justice Bernard Turner granted Corradon Cockburn bail yesterday before his trial on October 4th concerning his role in the alleged daytime robbery of John Bull's Port Lucaya location on July 23.
Cockburn was further ordered to be outfitted with an ankle monitoring device, and is only allowed to go out between the hours of 7am and 9am, and 2pm and 4pm from Monday through Friday.
On Saturdays and Sundays, he is only allowed to go out between 8am and noon. Additionally, Cockburn must sign in at the Fox Hill Police Station every Monday, Wednesday and Friday before 6pm.
Last month, Cockburn, of Mangrove Avenue, and 23-year-old Diego Carey of Soldier Road, were arraigned on a conspiracy to commit robbery.
It is alleged that on July 23, both men, with others who are unknown, conspired and stole 35 men's and women's Rolex watches and two Breitling watches valued at $427,000, the property of John Bull Limited.
According to initial reports, two men disguised as women, wearing long wigs, entered the John Bull Store at Port Lucaya Marketplace on the morning of July 23, smashed a glass display case and stole a number of high-priced watches, escaping in a stolen vehicle.
Police later said the stolen merchandise was valued at more than $900,000.
Cockburn was also charged with possession of proceeds of criminal conduct. It is alleged that on July 29 in New Providence he had $21,281 cash of both US and Bahamian currencies.
He pleaded not guilty to the charge.
Carey was also charged with receiving. It is alleged that on July 31 he dishonestly received five Rolex watches in Grand Bahama, valued at some $58,400, the property of John Bull Limited, knowing they were stolen.
Cockburn is represented by attorney Bjorn Ferguson.