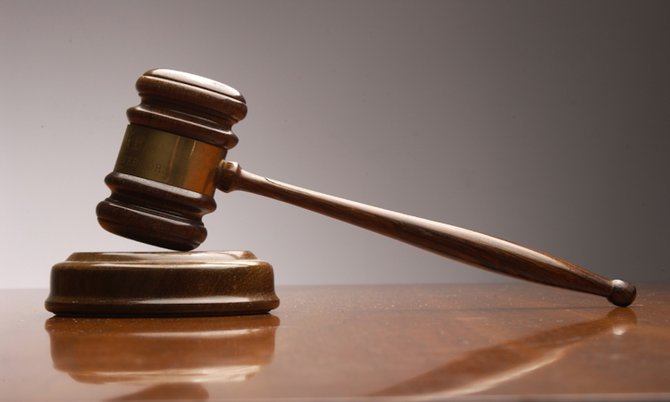 By RICARDO WELLS
Tribune Staff Reporter
rwells@tribunemedia.net
A row between two men ended with one battering the other to death using a conch shell as a weapon, Supreme Court jurors heard yesterday.
Ashley Hield pursued a bloodied and badly beaten John Frazier through the streets moments after striking him multiple times to the head during the early morning altercation.
In testimony before acting Justice Andrew Forbes, the Crown's key witness, Ronald Scott said he saw Hield from a distance of about 25-feet exchange words with Frazier, bash him with a conch shell and then pursue him up a street shortly after two bystanders stepped in to separate them.
Mr Scott, who said he travelled to Strachan's Corner on August 24, 2105 to pick up a tool from his brother who lived in the area, said their conversation was cut short by a loud argument between two men standing a few feet up the street.
The witness said as the argument between the two men intensified, the two men moved closer and closer to the area in which he and his brother were standing.
He said once the men got to a distance of about five feet away from his brother's property, Hield violently struck Frazier with an item which he later identified as a conch shell.
Mr Scott testified he was so taken aback by what he saw, he was unable to process it right away. He added he was so shocked by the incident, he had to ask his brother, who at this point was standing almost next to him, if he saw what had just transpired.
"It shocked me. The magnitude what he hit him with," he told the court.
Mr Scott said by the time he was fully aware of what transpired, two other bystanders had rushed over to Frazier's defence.
According to Mr Scott, the intervention by the two men gave a visibly dazed and confused Frazier an opportunity to gather himself, stand up and attempt an escape.
Mr Scott, referring to Frazier as the older man and Hield as the younger, told the court by time the two bystanders intervened, the younger man was basically atop the older man who was "on the ground on his back".
He said he saw Hield strike Frazier multiple times. "I was too shocked to count," he added.
Mr Scott said once the men were separated and Frazier was on his feet, he immediately attempted to flee.
However, according to Mr Scott, Hield pursued him.
"All four of them walked toward Thompson Lane," he added, referring to Hield, Frazier and the two men who intervened.
When asked to describe Frazier's condition at the time, Mr Scott told the court his face was so covered in blood, he could barely make out his complexion.
Prosecutors asked Mr Scott if he at any point offered assistance, to which he said that shortly after the matter, he drove his truck around the block to see what became of the altercation.
However, Mr Scott said he didn't see any of the parties involved. He said he was informed a few days later that Frazier, 64, had died of his injuries.
He said once he was made aware of Frazier's death, he asked his brother to accompany him to the police to give notice of what they saw.
Mr Scott said his brother declined, so he went alone.
Hield, 24, is accused of the beating death of Frazier between August 24 and 25, 2015.
Initial reports indicated that Frazier was in the process of changing a tyre near Collins Avenue and Gibbs Corner when he was attacked.
Hield has pleaded not guilty to the offence.
Darnell Dorsette is prosecuting the case.
David Cash represents Hield.