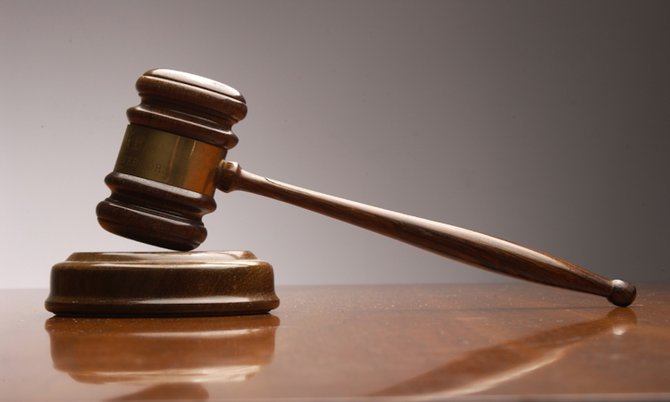 By NICO SCAVELLA
Tribune Staff Reporter
nscavella@tribunemedia.net
A HOTEL worker was yesterday ordered to pay a woman $10,000 for throwing her to the ground over a parking dispute near a Paradise Island parking lot last month.
Magistrate Samuel McKinney ordered 44-year-old Romeo Cartwright to pay $7,000 of that amount to Karissa Evans up front yesterday, an obligation Cartwright's attorney Bjorn Ferguson confirmed he fulfilled.
Cartwright must now pay $1,500 by the end of November, and then another $1,500 by the end of December to fully satisfy the compensation order, and must also undergo anger management sessions.
According to Mr Ferguson, an assault conviction was not recorded against Cartwright, but if he defaults on the compensation order he faces a custodial sentence.
During trial last month, Cartwright pleaded not guilty to a single charge of assault for allegedly attacking Ms Evans during an argument near the Paradise Island Shopping Mall Plaza on September 1.
Multiple videos and photos of the incident went viral on social media shortly after the incident.
One 24-second clip features Ms Evans lying on the wet ground, with what appeared to be a stream of blood flowing from her head.
The camera then panned to a man dressed in black, who the person recording the video alleged was the woman's attacker.
According to the evidence led during trial before Magistrate Samuel McKinney, the entire dispute started from both sides believing the other to have impeded them from manoeuvring through the area.
Ms Evans said she was attempting to leave the area, while Cartwright claimed Ms Evans' blue Suzuki vehicle "hastily" impeded his progress as he turned into Shopping Mall Drive.
A standoff followed between the two, neither giving any ground. After a while, Ms Evans threw a beverage at the windshield of Cartwright's truck.
Ms Evans maintained that she never left her vehicle when she threw the beverage, but Cartwright said she got out of her car and cursed him out. He said when he rolled down his window to hear what she had to say, Ms Evans threw the beverage, which ended up damaging his uniform shirt.
Cartwright said he took off his soiled uniform shirt and got out of his truck to inspect the damage. Meanwhile, he said Ms Evans got back into her "small, blue car" in a bid to leave.
Ms Evans testified that she proceeded to leave after tossing the beverage, but only after noticing how Cartwright "looked like a psycho" as he "jumped out of his vehicle in anger" and made his way over to her car.
"After I threw the coffee at his truck, I saw his eyes," she said. "He came out the truck like he was a super clean-freak and like it was a major deal."
Cartwright said he subsequently ran after Ms Evans' car while shouting at her, his rationale being that his windshield could have been damaged or the frame around it bent.
According to him, Ms Evans could have taken a right to leave the area, but instead took a left to come back in his direction. Cartwright said given her "initial belligerence," he wasn't sure if she was going to ram him with her car, so he jumped on to the bed of his truck for safety.
Cartwright said he subsequently found a tennis shoe from the back of his truck and threw it at her car, which Ms Evans claimed ended up hitting her in the abdomen.
After being hit with the shoe, Ms Evans said she stopped the vehicle, got out of the car with "the intention of trying to approach him to talk to him to find out what's going on."
Ms Evans said she didn't remember how close she was to him, and further claimed she "had no intention to injure a man."
However, Cartwright claimed the woman stopped her car and got out "angrily like the first time."
"She walked straight up to me, and punched me in my mouth with her right hand," he added.
When asked by Mr Ferguson what he did in response, Cartwright replied: "I reacted. I stepped into her, with the shifting of my weight, I pushed her. It was wet, she was wearing slippers; she fell very hard."
Cartwright said Ms Evans remained motionless after he pushed her to the ground.
However, Antonio Wilmore, a security guard of Ultimate Security Services, said he witnessed Cartwright slam Ms Evans on her head two consecutive times, and that he would have done so a third time had he not intervened by saying "that's enough, that's enough".
Nonetheless, Cartwright said it was "absolutely" necessary to have pushed her the way he did, primarily because she punched him in the mouth, and because of the "belligerence" and "aggression" she exhibited during their altercation.