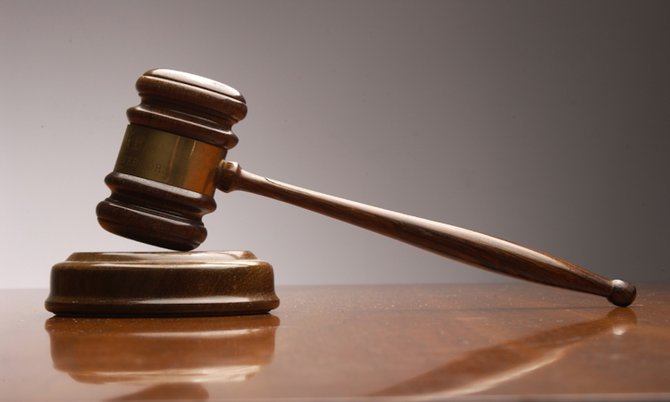 By NICO SCAVELLA
Tribune Staff Reporter
nscavella@tribunemedia.net
AN American woman was ordered to pay $2,000 in fines yesterday after admitting to assaulting and cursing two police officers because she was not allowed into The Bahamas to get engaged earlier this week.
Julie Ann L'Esperance, 41, of Franklin, Massachusetts, told Magistrate Samuel McKinney she was "pretty upset" she wasn't permitted into the country on Monday because she had planned to accept a marriage proposal.
According to the prosecution, L'Esperance was refused entry under Section 22(1)(j) of the Immigration Act, which states that an immigration officer may allow a person to land and remain in the country, so long as that person's presence in The Bahamas would not - in the opinion of the board of immigration – be "undesirable and not conducive to the public good."
When two officers, Sergeants 3901 Rolle and 2889 Campbell tried to escort L'Esperance to the US departure lounge and towards a terminal at the Lynden Pindling International Airport after 12.30pm that day, she started to get disorderly by raising her voice and telling them: "I am not f*ing going back!"
According to the prosecution, Sgt Campbell subsequently informed the woman that she was under arrest for disorderly behaviour, but when the officer tried to handcuff her, the American began kicking, screaming, and pulling away from them, ultimately kicking Sgt Campbell in the lower body in the process.
L'Esperance was eventually subdued and handcuffed, and taken to the Airport Police Station, but while en route, continued to act disorderly and use obscenities. Then, while at the station, L'Esperance became even more aggressive and kicked Sgt Rolle in the lower body, specifically the thigh, leg, and groin area.
The officers said they had to use "necessary force" to restrain her.
For her actions, L'Esperance was charged with two counts of disorderly behaviour, one count of obscene language, and one count of assaulting a police officer concerning Sgts Rolle and Campbell during the initial encounter, and then another officer, WPC 3728 Brown at the Airport Police Station later that evening.
L'Esperance pleaded guilty to all of the charges yesterday, and agreed with the prosecution's summary of the facts. However she claimed that officers didn't read off her rights, "beat the crap" out of her sometime on the date in question, and took very long to feed her while she was in custody.
It was then that she indicated she was in the country to accept a marriage proposal, and that she was disgruntled that she "didn't get to stay here to do that."
Nonetheless, Magistrate McKinney fined her $2,200, and ordered her to compensate Sgt Rolle and Sgt Campbell $350 each for assaulting them. He said once the fines and the compensations are paid in full, the Massachusetts native will be released from custody.