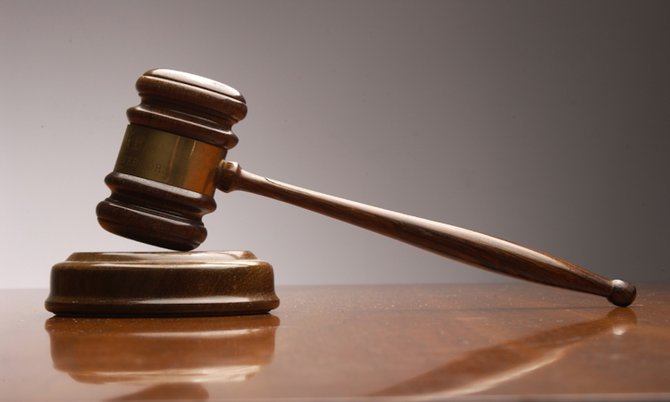 By DENISE MAYCOCK
Tribune Freeport Reporter
dmaycock@tribunemedia.net
TWO men were charged in the Freeport Magistrate's Court this week with causing damage.
Joshua Garvey, 19, of West End, and Sheen Major appeared before Deputy Chief Magistrate Debbye Ferguson in Court Two.
It is alleged that on October 1, the two men did $1,500 damage to a 2002 Honda Accord. The pair pleaded not guilty to the charge and the case was adjourned to February 11, 2019 for trial.
In another matter, Major was charged with causing damage to a 2000 Dodge Caravan in the amount of $570, the property of Alton Crouch on September 21. He pleaded guilty to the charge. The vehicle was reportedly parked at a residence in West End.
The complainant contacted police and Major was arrested. While in custody, he admitted to police that he has caused the damage.
Magistrate Ferguson ordered Major to pay $570 for the damage or serve one year in prison.
Major also appeared on several bench warrants dating back to 2009. A warrant was issued in relation to disorderly behaviour, using obscene language, resisting arrest and assaulting a police officer.
In 2009, he had been ordered to pay a fine of $1,000 for resisting arrest or six months imprisonment; $150 for using obscene language or one month; $1,000 for assaulting a police officer or six months; and $500 for disorderly behaviour or one month. The Magistrate had ordered him to pay $25 a week until the fines were paid, however Major made no payments.
Magistrate Ferguson order that Major pay the $2,675 in fines by noon on Thursday, October 11, or serve 17 months and two weeks in prison.
In another matter in 2010, Major had failed to make $300 compensation in relation to a matter where he was charged with making threats of harm to Tamico Smith. He pleaded guilty and was granted a conditional discharged and was ordered to pay $300 compensation and perform 50 hours of community service.
The prosecutor said that Major only paid $100 in compensation and did not perform any community service.
Magistrate Ferguson ordered him to pay the remaining $200 and perform 50 hours of community service or serve three months in prison.






































































Major was also charged in 2010 and ordered to compensate Granville Stuart $500 and to perform 50 hours of community service at the Mary Magdalene Church in West End or serve six months in prison.
The magistrate ordered Major to pay Stuart $500 and perform community service or serve six months in prison. She ordered that all the fines were to be paid on October 11.