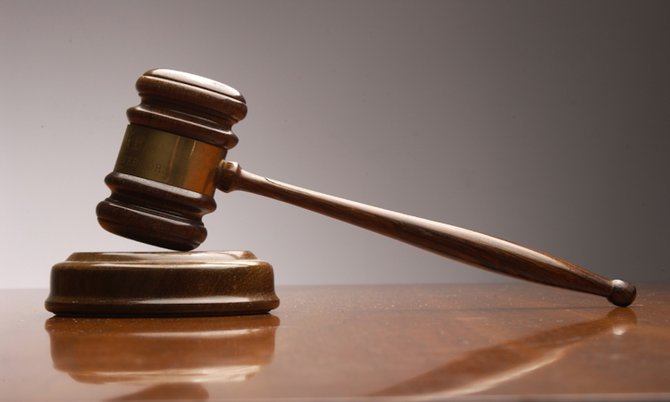 By AVA TURNQUEST
Tribune Chief Reporter
aturnquest@tribunemedia.net
A SUPREME Court judge has ruled media boss Wendell Jones was involved in a smear campaign against Lyford Cay billionaire Louis Bacon, pointing to a cache of email correspondence between Canadian fashion mogul Peter Nygard and the Bahama Journal publisher.
Copies of email correspondence between Mr Jones, Mr Nygard, Keod Smith, Mr Nygard's former attorney, and others were submitted in an affidavit by Jenny Afia, who stated there were a total of 47 chains of emails and documents sent to or by Mr Jones concerning the "smear campaign".
The emails expose collusion between Mr Nygard and Mr Jones on the publication of negative stories on the hedge fund manager and declarations from the publisher that his "entire newsroom" had been instructed not to write anything positive about Mr Bacon. The correspondence also hints that Mr Jones used his media company to assist the Progressive Liberal Party in its 2012 election campaign.
Retired Justice Rhonda Bain said she found the evidence brought against the publisher compelling, and was satisfied "beyond reasonable doubt" that Mr Jones had "intentionally, wilfully, and deliberately" breached an earlier court order blocking him from further defamation.
Justice Bain's written ruling was dated September 21, and follows her oral ruling on June 29.
It follows a 2012 libel suit filed by Mr Bacon against Mr Jones for three separate articles published in the Bahama Journal. The matter was settled that year, and among the terms of the settlement was a front-page apology and a court order not to further publish or cause to be published similar defamatory content. The settlement also called for privileges granted to Earlin Williams as an unpaid columnist be revoked.
Mr Bacon filed a new claim over eight articles published between January 24, 2015 and June 2, 2016 published on jonesbahamas.com.
For his part, Mr Jones denied he was paid to conduct a smear campaign and stated that all payments received from Mr Nygard were for advertising services. He denied breaching the content order, and justified publishing the articles by stating the matter between Mr Bacon and Mr Nygard was in the public domain, one of the biggest stories in the country and had international repercussions.
The ruling read: "Counsel for (Mr Bacon) produced email correspondence which reveals that Keod Smith and Earlin Williams forwarded articles to (Mr Jones) to be published in the Bahama Journal sometimes with specific instructions where in the Bahama Journal to place the articles and what date the articles should be published."
It continued: "The email traffic also revealed that the articles were sent to Peter Nygard for approval before they were published."
The ruling further stated Mr Jones sent an email to Mr Nygard during negotiations for his settlement with Mr Bacon, and had requested a loan from the fashion mogul "telling him he was 'in some deep s' and needed funds 'to keep the dogs away'."
In another email dated October 1, Mr Jones reportedly wrote to Nygard stating: "…The timing of the onslaught on Bacon must be right. They want the apology published first, then we can turn up the heat. Do you suggest we take their advice?"
According to the ruling, Mr Jones admitted in cross-examination that he was working with Mr Nygard in connection with the onslaught on Mr Bacon's character. He further admitted Mr Smith and Mr Williams were also working with Mr Nygard, but denied the four of them were all working together.
However, Mr Jones denied he was paid by Mr Nygard for this onslaught, and stated his media company also performed public relations services for the Lyford Cay homeowner. Mr Jones said he gave Mr Nygard public relations assistance as he was an ongoing advertiser, adding he was not paid separately for those services.
In an email to Mr Smith dated January 31, 2013, Mr Jones reportedly wrote: "I too was taken aback and very angry to hear positive story on Bacon on my station. I have taken the reporter to task for this. You would appreciate they have a penchant to be objective."
Mr Jones' email continued: "My argument is that you cannot be objective with someone who tried to embarrass the company and who sued us. The entire newsroom knows that Bacon is not to get any positive coverage here. With that said, what do you want me to do? You'll have abandoned me."
In cross-examination, Mr Jones explained he was referring to the lack of financial support from Mr Nygard concerning the libel suit, adding he had to pay all legal costs.
In a March 16, 2013 email to Mr Nygard, Mr Jones wrote that he was disturbed by a question from Mr Nygard of whether he was going to "tell the truth" and show his friendship and gratitude for the hundreds of thousands invested in his media company. Mr Jones wrote he found the question offensive as his media's actions were for mutual benefit.
The email continued: "We had a general election to win for the PLP; that was accomplished. We took on your fight against Louis Bacon mainly in the Bahama Journal; that was very effective and the stories were read around the world. There were many threats of suits by Bacon's lawyers, yet we persisted with your cause. That is why The Journal got before the courts in its first libel suit in its history…all for your cause.
"When the judge ruled that we had to apologise, you insisted on a correction. We could not risk a contempt of court charge against The Journal, so we complied. Now you tell me to show gratitude, even when you went against your promise to pay legal costs," the email added.
In a June 3, 2013 email, according to the ruling, Mr Jones informed Mr Nygard that a show had aired on two days and was a hit. Mr Jones then asked for "some candy." In cross examination, Mr Jones explained that he wanted to be paid, adding that Mr Nygard knew what he meant by the term. He admitted he did not use the term when speaking with other advertisers, and that the statement was made in jest.
In an email dated July 1, 2015, Mr Nygard replied to an email from Mr Jones requesting approval of his Nygard Slims ad, telling the publisher "in exchange" he needed "continual Bacon racist campaign on your media vehicles".
The matter was adjourned in June, and set to come before Justice Indra Charles for a mitigation hearing with respect to a penalty.