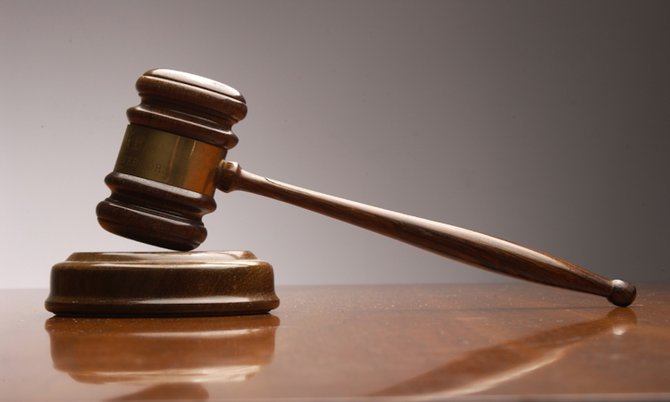 By NICO SCAVELLA
Tribune Staff Reporter
nscavella@tribunemedia.net
A 50-year-old woman and her daughter were yesterday fined $50 by a magistrate for illegally entering their home almost two weeks after being evicted by the Bahamas Mortgage Corporation.
Magistrate Carolyn Vogt-Evans ordered both Michelle and Deshanne Rolle to each pay $50 or spend two days in prison for trespassing on the Millennium Gardens property on Monday.
Prior to this, both had pleaded guilty to a single count of trespassing on the premises of a house in Millennium Gardens, which had been repossessed by the BMC.
According to the prosecution, both women were evicted from their Millennium Gardens home on September 26 by a Supreme Court writ.
Their attorney, Barry Sawyer, said his clients were officially locked out of the home on September 28.
Sometime around 7.45pm on Monday, however, the virtual complainant, Kuame Ryan, made checks of the property and discovered that the two women were inside the property.
As a result, Mr Ryan went to the Grove Police Station where he sought police assistance in going back to the property to continue his checks.
Upon their arrival back at the property, both women were discovered inside the home. When asked how they gained entry to the house, Michelle Rolle said that her granddaughter went through a window and unlocked the front door.
Mr Sawyer further explained that on the Thursday before that event, Deshanne Rolle spent hours at the BMC trying to make arrangements for them to get their personal items from the house, and that another attempt was made on Tuesday.
Mr Sawyer said at that time, his clients had no clothes and no "hygienic products". He said it got to a point where Michelle Rolle's 13-year-old granddaughter needed certain books for her studies that were locked up in the house.
However, Michelle Rolle, 50, indicated that she was aware that the BMC would possibly evict them from last year.
When questioned as to why she didn't prepare her family for a possible eviction during that time, she replied: "I didn't know I was going to be evicted."
"What you mean you didn't know you were going to be evicted?" Magistrate Vogt-Evans asked. "What you think was gone happen if you didn't pay?"
In response to further interrogation by Magistrate Vogt-Evans, Michelle Rolle said she was in discussions with the corporation from 2011 to 2016. She also said corporation officials asked her to come up with $20,000 towards her mortgage from 2015.
"And you ain't come up with that between then and now?" Magistrate Vogt-Evans asked.
"…You knew what was coming, and you just decided to just keep waiting it out. And I think to go to this extent was their (the BMC's) last resort."
Magistrate Vogt-Evans subsequently read off notes detailing how the provost marshal said Michelle Rolle and her daughter were given "extended time" to vacate the home.
The notes indicated that he, along with a locksmith and a representative from the BMC, visited the property and showed and provided those present with a copy of the Supreme Court writ.
Michelle Rolle wasn't at home at the time; only her mother and daughter. However, while the officials were changing the locks, Michelle came home and told them she would not move "because Marvin Dames told her not to go anywhere".
The provost marshal said he told Michelle Rolle that she had the opportunity to see Mr Dames again, but that if nothing changed they would have to vacate the property.
He said the following day, he, a locksmith, the BMC representative and police officers, visited the property, changed the locks once more, and placed signs on the front lawn.
Magistrate Vogt-Evans ultimately said it is an "unfortunate" situation in which Michelle and Deshanne Rolle were placed, but the pair can't use their "circumstances as an excuse to do what is wrong."
She consequently fined them and encouraged them to put their heads together to resolve their housing issues.