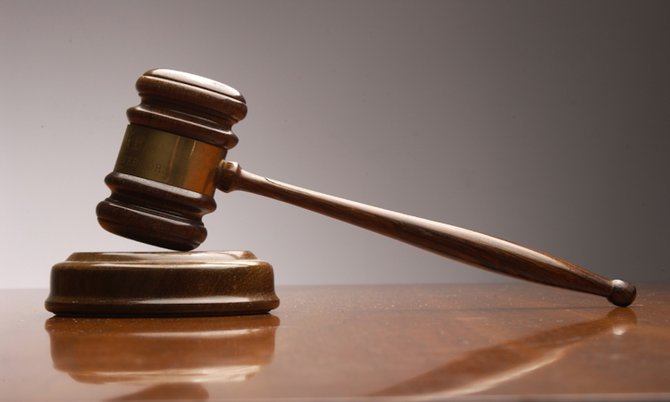 By DENISE MAYCOCK
Tribune Freeport Reporter
dmaycock@tribunemedia.net
A BAHAMIAN man and a Jamaican woman were charged in the Freeport Magistrate's Court for breach of the Immigration Act and other separate offences including possession of fraudulent Immigration documents.
Raphael Miller, 44, of Watergate Apartments, and Princess Diane Martin, 30, of Jamaica, appeared in court three recently before Deputy Chief Magistrate Debbye Ferguson.

Miller was charged with harbouring an undocumented immigrant, while Martin was charged with overstaying.
It is alleged that on September 24, Miller, with the deliberate intent to evade immigration officers, harboured Ms Martin at his apartment.

He pleaded guilty to the offence and was ordered to pay a fine of $5,000 or in default serve two years at the Bahamas Department of Correctional Services.
Magistrate Ferguson ordered Miller to pay $2500 to the court by 3pm last Friday and the balance in installments of $300 weekly beginning today. If he fails, he will serve three consecutive years at BDCS.
According to the particulars, Martin was granted a 14-day stay on her admittance to the country on July 13, but overstayed her time in the country. She was discovered by immigration officials on September 24.
She pleaded guilty to the charge of overstaying and was ordered to pay a fine of $3,000 or in default serve two years in prison. Magistrate Ferguson ordered Martin be deported to Jamaica on payment of her fine or on completion of her custodial sentence.
The two were also charged with five counts of possession of fraudulent immigration documents and uttering a false document with intent to deceive the Department of Immigration.

Martin pleaded guilty to all five counts and was ordered to pay a fine of $700 on each count or in default serve six months in prison.
Miller pleaded not guilty to the five counts and was denied bail and remanded to the Bahamas Department of Correctional Services until April 2019 for trial. Miller's attorney is expected to apply for her bail.