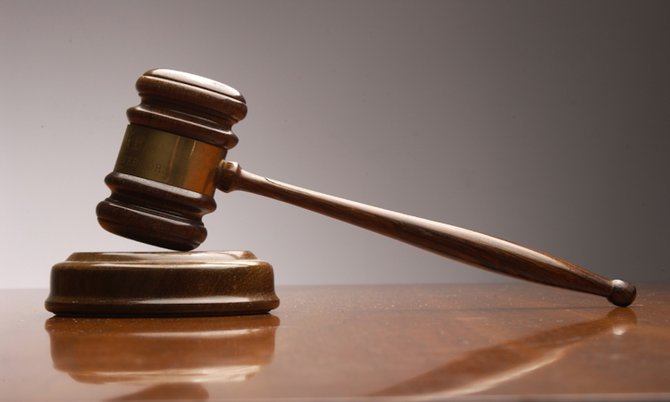 By NICO SCAVELLA
Tribune Staff Reporter
nscavella@tribunemedia.net
A SENIOR magistrate has invited the commissioner of police to investigate the "questionable" investigation conducted by some of his subordinates, whom she said mishandled the physical evidence against a man brought up on criminal charges and never bothered showing up to testify in the criminal trial.
Senior Magistrate Carolyn Vogt-Evans, in delivering an oral ruling, said the investigators in Ryan Francis Delva's trial ought to be held "accountable" for presenting her with "one of the most questionable investigations" to date, and that their actions will be referred to Police Commissioner Anthony Ferguson for review.
The judge said information as rudimentary as the weight of the drugs Delva was alleged to have been found with was never disclosed during trial, and that police insisted on producing exhibits to the court as evidence against Delva that bore no police identification markings, but still swore that they marked them.
The magistrate's declaration came moments after acquitting and consequently discharging Delva of four firearm and ammunition and two drug-related charges, primarily because the prosecution had failed to produce any physical evidence against the former accused, save for "one exhibit".
Police had previously alleged that Delva was found in possession of a prohibited weapon, namely a black Glock 9mm pistol; a 9mm magazine clip; 18 live rounds of 9mm ammunition; and 50 live rounds of shotgun shells with intent to supply on June 25 of last year.
Delva was also charged separately with being found in possession of marijuana and being in possession of marijuana with intent to supply.
Police claimed they found the black Glock pistol containing nine live rounds of ammunition, a separate magazine with nine live rounds of 9mm ammunition, as well as a clear, plastic package containing suspected marijuana in Delva's silver 2000 Ford Ranger while in the area of the Sand Trap on West Bay Street.
Police also claimed they found a black Glock .45 handgun containing 10 live rounds of .45 ammunition closer towards the water line after searching the area.
Then, while conducting a search of one of the two residences where Delva allegedly stayed, police claimed they discovered a box containing 50 live rounds of ammunition, and then a large, clear plastic package with suspected marijuana stashed under a seat in an old car in front of that yard.
Officers claimed Delva said he paid $200 for the drugs in question, and that he intended to sell some. They further claimed he did not deny knowledge of the drugs.
Despite the officers' claims, and in favour of attorney Tonique Lewis' submissions, Senior Magistrate Vogt-Evans found that there was no evidence against Delva and acquitted and discharged him pursuant to Section 203, Chapter 91 of the Criminal Procedure Code (CPC).
Subsequent to that ruling, however, Senior Magistrate Vogt-Evans claimed that during the trial, there were no appearances by police witnesses who were "vital" to the prosecution of the case. She said after cancelling various warrants of arrest, all but one police witness showed up to give evidence.
She also said the prosecution produced exhibits to the court with no markings, despite officers swearing they marked the items. In one instance, she said an officer directed her to his markings on a weapon that was "clearly not there". She also suggested that only one of the two guns police claimed belonged to Delva bore identification markings.
Of the two packages of drugs, she said one bore police identification markings, while the other didn't. And neither was any evidence produced concerning the weight of the drugs.
"As an officer of the court, this is a matter to be referred to the commissioner of police for investigation," Senior Magistrate Vogt-Evans said. "As a citizen of the Commonwealth of The Bahamas, we are required to perform our part to make our country safe, especially with the continuous gun violence associated with the gun trade. We are paid to do our jobs.
"Those of us who are involved in law and order, if we are not a part of the solution, then we become part of the problem. The court has to make it clear that officers who appear before (the court) will be held accountable."