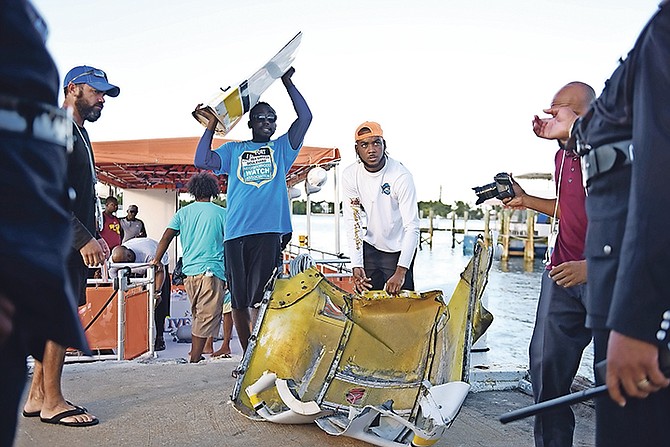 By MORGAN ADDERLEY
Tribune Staff Reporter
madderley@tribunemedia.net
A SEARCH and recovery effort is still ongoing for missing pilot Byron Ferguson and his aircraft however nothing new has been found, National Security Minister Marvin Dames and Royal Bahamas Defence Force Commodore Tellis Bethel said yesterday. 
The story of Mr Ferguson, 34, whose six-seater plane crashed in the waters off Nirvana Beach on November 8, has transfixed the nation, with much public criticism levied at the way law enforcement has conducted initial search efforts into the incident.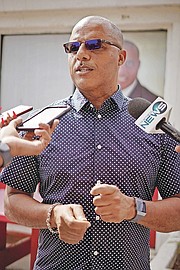 Mr Dames and Commodore Bethel spoke to reporters yesterday following the commissioning ceremony of HMBS Madeira at the RBDF Coral Harbour Base. 
"The (RBDF) along with (Bahamas Air Sea Search and Rescue Association) BASRA and the (police) and volunteers continue to search," Mr Dames told reporters. 
"To date, I'm sad to say we haven't come up with anything new. We'll continue to work, we'll continue to assess as we move forward. I know this is very difficult for the family, it's a very sensitive issue and we all feel it for the family."
Mr Dames noted such cases are "tough" on both the victims' families and responders. 
"This is not the first incident - I mean, we've had other incidents where families have lost loved ones in one way or the other and it's always difficult, especially when family members go missing and you can't find them. It's tough on families.
"It's also tough on those responders as well, because you know there's almost always a fixation to try and bring closure. And this is a tough one but we'll continue to do what we need to do and we'll continue to assess along the way as we move forward."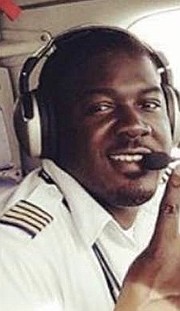 Commodore Bethel also discussed the incident, telling The Tribune the search for both Mr Ferguson and the aircraft are ongoing, but noting eventually law enforcement will have to come to a "determination" regarding search efforts. 
"(The search) continues, but there's been no new finds," Commodore Bethel said. "So eventually we're going to have to make a determination as to where we go from here.
"This is the search and recovery effort. And within a few days we'll determine where we're going to go from here." 
He added there have been "no leads whatsoever," besides what has already been found and announced to the media. 
On November 15, a civilian effort to locate the plane proved fruitful after a team mobilised by Gina Knowles, co-founder of online support group HeadKnowles, discovered plane debris in the waters off Nirvana Beach.
Locating an estimated 60-70 pieces of debris, the team made its discovery 40 minutes into the search, 600ft away from the plane's original location, and 80 feet deep.
Search efforts by officials also yielded finds of aircraft debris, the RBDF previously said.
Last week, the RBDF said a joint recovery effort involving multiple government agencies and volunteer support included a deep sea diver who reached a depth of 404 feet. The diver "discovered more debris cascading down the face of the continental shelf," sharing that the plane would have "descended into much deeper waters."