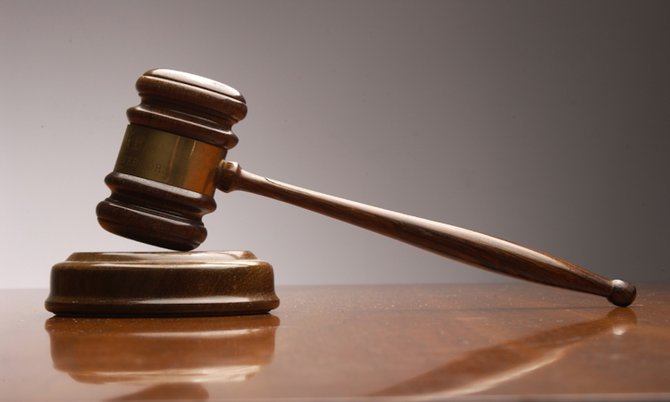 By RICARDO WELLS
Tribune Staff Reporter
rwells@tribunemedia.net
ARRESTING officers found murder accused Jesus Ramos on his father's sofa, suffering from a gunshot wound in his right leg, a Supreme Court jury heard in testimony yesterday.
Police Corporal 3105 Nelson Miller testified that he, while in possession of a search warrant and operating on information gathered following a shooting at the Tropicana Bar and Grill on Woods Rodgers Wharf in the early hours of September 4, 2016, led a team of officers to the home of Eduardo Martinez, where they found his son, Ramos, with the wound.
It is alleged that on the date in question, Ramos killed Jorge Herrera.
According to initial police reports, shortly after midnight, three men, believed to be Hispanics, were put out of a nightclub after creating a disturbance.
Shortly after 3am, one of the men returned to the club armed with a handgun.
He then got into an argument with Herrera - the disc jockey - who attempted to disarm him, police alleged.
This led to the disc jockey, the armed man and Hanna Palomino, another victim, being shot.
Suspect
The armed suspect then fled the scene in a Nissan vehicle.
According to PC Miller, shortly after he arrived at the home of Mr Martinez, he indicated his reason for being there and informed the father that his son was believed to be involved in a shooting incident at a nightclub.
PC Miller said he was given access to the home and upon entry, saw a man openly bleeding on a couch in the home – that man was later acknowledged to be Ramos.
PC Miller said his first attempt to communicate with Ramos was unsuccessful because the accused could not comprehend English, and the officer could not speak Spanish.
To bypass the language barrier, PC Miller said he communicated his purpose through both Ramos' father and the accused's younger brother who he did not name in court.
PC Miller said he informed the two that Ramos was suspected of having been involved in a shooting and needed to be taken into custody on the charge of attempted murder.
He said he saw Ramos' father and brother communicate what he had said, in Spanish, to Ramos; adding that the reaction by all three and Ramos' mother, who was also present at the time of the arrest, suggested that Ramos fully comprehended what was going on.
PC Miller said he, upon seeing the state Ramos was in, called for an ambulance.
Ramos was taken to the Princess Margaret Hospital where he was treated and later released into police custody.
Testimony
Meanwhile, in separate testimony, Vandyke Russell, a witness to the aftermath of the scuffle at the Tropicana Bar and Grill on the morning of September 4, claimed that in the process of giving aid to a wounded Jorge Herrera, he saw another person being helped away from the scene.
Mr Russell told the court that given the chaotic scene, he was unable to clearly make out whether the person being assisted was a male or female, or the extent of their injury.
He told the court that all he could see was a person, who he believed was a man, being helped into a car.
When asked to give a description of the car, Mr Russell said the car resembled "a matchbox".
"A dark coloured car. Like one of those matchbox cars. A small Nissan Cube," he said.
Mr Russell said his full attention was on Jorge Herrera, who indicated there was a problem with his legs and side.
"He was holding his leg…. Saying 'my leg, my leg, I can't feel it, can't feel it.'"
"Then he said 'my side, my side,'" Mr Russell told the court. The disc jockey died from his injuries several days later. The other wounded man survived.
Ramos is represented by attorney Shaka Serville.
The case continues Monday at 10am.