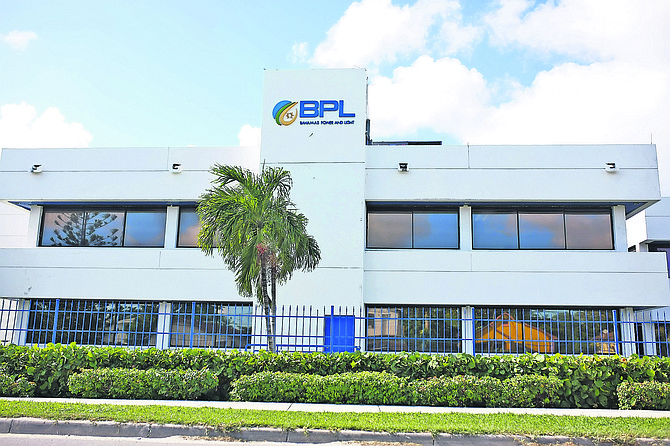 By KHRISNA RUSSELL
Deputy Chief Reporter
krussell@tribunemedia.net
BAHAMAS Power and Light's chairman Donovan Moxey yesterday revealed the corporation was considering a review of BPL's disconnection policy in view of the temporary hike in electricity costs.
While the government has increased the Value Added tax free ceiling on electricity costs to $300, some argue this will do little to assist those with skyrocketing bills. Consumers have also speculated whether disconnections would also increase over the next few months.
"To tell you the truth I just came out of a meeting where that subject is being discussed," Mr Moxey said when The Tribune asked him if BPL planned to relax its disconnection policy.
"We're discussing internally what the plan is going to be and once that plan has been completed then we will make some public announcements on that because that is something that we are actively discussing - what the policy needs to be - so that's where we are right now."
Mr Moxey said: "We've been telling people if they have questions with their bills or if they think their bill is incorrect to come into customer service and we will deal with them in the normal processes that BPL has in place so we have made that known and we continue to make that known as well.
"One of the things we also say to our customers is if you are 30 days or more late then they are a candidates for disconnection and again obviously we have a process at our disposal, but we just want people if they have difficulty paying their bills to come into to us.
"We do have a payment plan but like I said we are revisiting that to see if we can put some things together that's a lot more favourable to our customers, but then balance out the fact as an organisation we need to maintain a certain level."
"So there's definitely discussions on our part and we are going to be looking to see what's the best course moving forward for all concerned."
Mr Moxey could not say whether the recent spike has impacted the rate of disconnections.
Earlier this month, Mr Moxey told Tribune Business BPL was "looking at all options" to secure cheaper fuel sources amid fierce consumer criticism of high electricity bills.
He said: "We are looking at all options in order to alleviate the issue of having the expensive fuels to generate power for us at this time. That is what we are looking at."
He added that the monopoly energy provider has had to rely more on its Blue Hills plant, and more expensive fuel, to meet New Providence's electricity needs due to recent fires that knocked out two of its most efficient generation units at the Clifton power plant.
"Obviously for us the first step is to make an assessment of the units and determine whether they can be adequately repaired and brought back into service. We are looking at all of our options right now. I would rather not go into details," Mr Moxey said of the blaze-damaged generators at the time.
He recently conceded that increased dependence on BPL's Blue Hills power station, which uses a more expensive fuel in ADO (diesel oil), has added to the recent spike in customer electricity bills.
Aggreko also provides 80 megawatts (MW) of temporary generation at BPL's Blue Hills plant, and Dr Moxey said the utility has had to acquire a further ten MW of expensive diesel-burning units from the same supplier.
He made the comments two days before Prime Minister Dr Hubert Minnis announced the VAT exempt ceiling will increase to $300 per month until the end of next June.
This change will be made effective next month and be seen in BPL's January billing cycle.
The ceiling for VAT exemption on electricity bills was set at $200 during the 2018-2019 budget debate earlier this year.
Noting the undue burden electricity costs have put on citizens, Dr Minnis further assured Bahamians that he remained resolute regarding the need for this country to substantially reduce its energy costs.