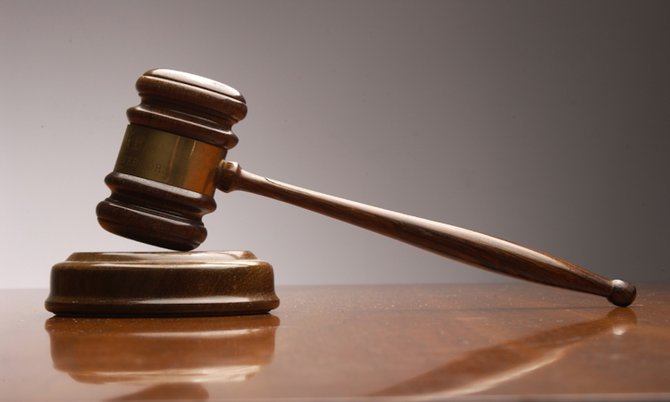 By NEIL HARTNELL
Tribune Business Editor
nhartnell@tribunemedia.net
A Lyford Cay resident's former business partners have obtained a collective $863,000 default judgment against him over the collapse of his Nassau restaurant empire.
Judge Naomi Buchwald, sitting in the south New York federal court, entered the award against Jamie Dingman, son of late world-famous entrepreneur, Michael, after he stopped defending the fraud and breach of contract claim brought by Erik Gordon and Ryan Giunta.
Gordon was awarded $492,064, some $392,000 of which is pre-judgment interest, while Giunta obtained $370,727 - a sum that was also inflated by interest. The duo now have the task of enforcing the ruling against Mr Dingman, which means they may have to seek recognition of the judgment in The Bahamas by the Supreme Court.
Judge Buchwald ruled that the duo had "plausibly alleged that Dingman, acting both on his own behalf" and his failed Nassau restaurants, "has defrauded them and breached certain agreements with them".
While agreeing that Gordon and Giunta were entitled to a default judgment because Mr Dingman had stopped defending the case, despite being served with all necessary court papers, the judge trimmed the duo's damages claim after finding they were "entitled to less than all of the relief sought in their papers".
Judge Buchwald found Gordon was seeking to recover the same loss through "four distinct legal theories", when only one would do. And Giunta failed to notify Mr Dingman of his $2,500 claim for "unreimbursed expenses", resulting in that being thrown out. Their bid to obtain legal costs from Mr Dingman was also denied.
Mr Dingman's efforts to build a Nassau-based restaurant and hospitality business through his Out West Hospitality vehicle included taking over Traveller's Rest in western New Providence via a lease arrangement. That venture failed and the property shut again, until members of the Bain family, its owners, re-opened it again.
He also leased two units in the Klonaris brothers' Elizabeth on Bay plaza on Bay Street for two other restaurant formats, both of which have also closed. Tribune Business also revealed how Mr Dingman leased the Beach Club Cafe from Sandyport's developers, viewing this as his "signature property". The venture never opened, and the lease was pulled.
The initial action against Mr Dingman included numerous Bahamian plaintiffs, such as the well-known Wulff Road-based building materials suppliers, FYP and Tile King, the People First (Bahamas) employment agency, IDNet, and Young Digerati (YNG).
Individual Bahamians also suing Mr Dingman included Jason Rolle, his former general manager, who claimed to be owed $46,113 in unpaid salary and benefits, plus Tyrone Adderley, a contractor seeking more than $2,000 for work on the Beach Club Cafe at Sandyport.
However, all the Bahamian plaintiffs "voluntarily" withdrew their claims for thousands of dollars in damages against Mr Dingman, leaving the action to Messrs Gordon and Giunta. Their action was likely due to Mr Dingman's efforts to dismiss the case on jurisdictional grounds, with the argument that the Bahamas was the proper forum to hear the matter.
Messrs Gordon and Giunta had alleged that Mr Dingman breached agreements to provide them with an equity interest in Out West Hospitality, the holding company for the venture, which fell apart and collapsed in 2014. Gordon, in particular, alleged he paid $250,000 he paid to Mr Dingman in exchange for a 50 per cent equity stake in Out West Hospitality.