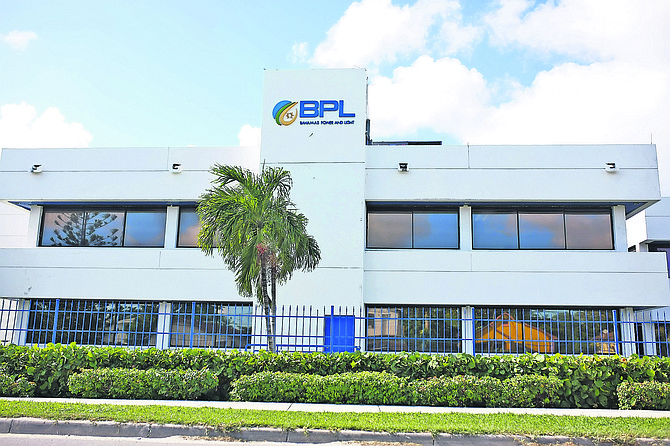 By KHRISNA RUSSELL
Deputy Chief Reporter
krussell@tribunemedia.net
DESPITE announcing nearly three months ago that he ordered a probe into matters of concern at Bahamas Power and Light, Prime Minister Dr Hubert Minnis confirmed yesterday no investigation has begun, but insisted he told the truth in pledging issues at the power provider would be looked into.
This was his response to criticism from Progressive Liberal Party Leader Philip "Brave" Davis, who yesterday said the announcement of a BPL probe back in August was used by the prime minister to "placate and buy time" in the hopes that everyone would forget there was infighting among former board members leading to the board being dissolved.
Asked about Mr Davis' critique, Dr Minnis said: "As soon as everything commences and is completed you would know. I will not keep any information from you.
"I said before, first and foremost I'm a doctor. A doctor tells you the truth, that's our training, okay? We are trained to listen after which we analyse and we come up with a diagnosis.The diagnosis may be bad but we still must tell you that good news or bad news. We must tell you that. I am a doctor."
He made the comments following a tour of Fusion Superplex.
At his monthly press briefing yesterday, Mr Davis yesterday also spoke of several matters yesterday including telling BPL's Chairman Donovan Moxey that he doesn't "play with children".
Following this, he was asked by The Tribune whether he believed the government should revisit the leadership structure at BPL.
"Well there is no doubt about it. I had anticipated that if the probe promised by the prime minister had been engaged that I would have expected findings that may have told us about the quality of the management team that's in place, recalling that the probe came about because there were issues between the former board chairman in particular and others and other board members who have remained and there are allegations against those other board members including the chairman.
"That's why when I spoke earlier I doubt anyone could listen to him because of what was said about him by the previous chairperson," Mr Davis said.
"I would have hoped that the mandate of the probe would have included such inquiries about management like what going on in respect to equipment maintenance what's going on with those exercises," he said when he was asked if the probe could illuminate some of the causes for the increases in the cost of electricity.
Finally he was asked if he believes that the prime minister only said he was doing a probe to placate critics.
To this he said: "I think to placate and buy time and hope that we'd all forget."
Mr Davis also said he does not buy the assertion that 63,000 people stand to benefit from the increase of the value added tax ceiling on BPL bills, a statement made by acting Financial Secretary Marlon Johnson. Mr Davis said the first thing that has to be appreciated is how many people are now without electricity because they have not been able to pay their bills over the last six to nine months.
"When you are talking about (63,000), what usage is he talking about because what we left in place was a tier system for billings where (if) one used more they pay more, less you pay less and that was part of the programme we left in place. So where he got this number, having been the minister responsible for BPL I am unable to say, but that number seems to have been pulled out of the hat to me," he said.