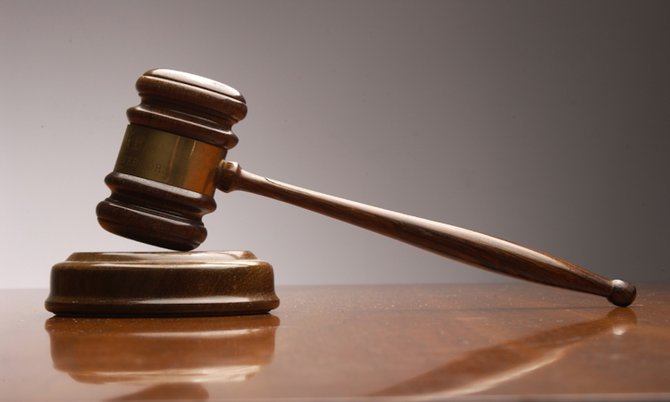 By AVA TURNQUEST
Tribune Chief Reporter
aturnquest@tribunemedia.net
ATTORNEYS for 15 former detainees are suing the government for damages that could cost taxpayers millions.
The legal team, led by Fred Smith, QC, filed writs on Friday last week in the first round of legal action that could see claims from as many as 30 former detainees in separate cases.
It follows a string of court-ordered releases in response to habeas corpus applications. The writs detail claims for assault, battery, false imprisonment and breaches of constitutional rights.
Yesterday, Mr Smith said the 15 cases were just the "tip of the iceberg" as he pledged the commitment of his legal team and advocacy group Rights Bahamas to fighting for constitutional and civil rights in the country.
Mr Smith said: "These writs will total in claims and damages in the millions. If you take for example the (cases of) Tynes, or Takitota, who were all given many decades ago $300,000 to $700,000 in damages for illegal arrest and detention. This is not new law that we are creating, this is basic fundamental freedoms that the government of the Bahamas continues to ignore and it is only costing ultimately the taxpayer."
He added: "It seems (the Department of) Immigration remains above the law and whether it's PLP or FNM."
Of the writs filed on Friday, 10 were released by the court, four were released after habeas corpus writs were served, and one woman was deported after her writ was served. Detention periods range from several months to several days.
Their names are: Earl Burton; Anslet Curry; Jean Tinord and child Gemma Joseph; Verante Mocombe and child Norcin; Kediesha Bent-John and Chitara John; Emanuel Simeon; Fanel Gassant; Mirlen Corvile; Michelott Mirilien; William Oneil; Ricardo Johnson; Sonnette Joseph; Reggionel Raymonvil; Marc Henry; and Yvella Joseph.
"Rights Bahamas and our firm have been approached by hundreds of people over the last few years that have fallen prey to government abuse," Mr Smith.
"Unfortunately we simply don't have the capacity to issue writs for all who have approached us but Rights Bahamas is commited to continuing the fight for every person's constitutional and civil rights in the Bahamas."
On a radio talk show in January, Attorney General Carl Bethel sought to offer a distinction between the Minnis administration and successive governments as it related to immigration matters.
Underscoring a holistic approach, Mr Bethel discouraged ethnic profiling and sweeping apprehensions while a guest on "Z Live" with host Zhivargo Laing.
He remarked on the government's difficulty in defending its position in court on immigration matters, stating "the government loves to make private sector lawyers rich."
Mr Bethel went on to suggest it was time to move away from "crack-downs" in lieu of a more sustainable approach.
"You can't rake and scrape every person who sounds foreign, looks foreign, doesn't have they're papers and lock them away," Mr Bethel said on the show.
"You must, just to avoid the legal problems that the government gets itself into, go through the process of properly analysing and screening and separating those who have some entitlement, those who have a work permit, from those who are plainly undocumented."
Mr Bethel's comments came a day before Justice Gregory Hilton was expected to deliver his ruling on more than a dozen habeas corpus applications - some of whom are among the 15 now suing for damages.
Last year, Jamaican Matthew Sewell, who spent nine years in and out of prison and the Carmichael Road Detention Centre without trial, was awarded a $125,000 settlement in Supreme Court.