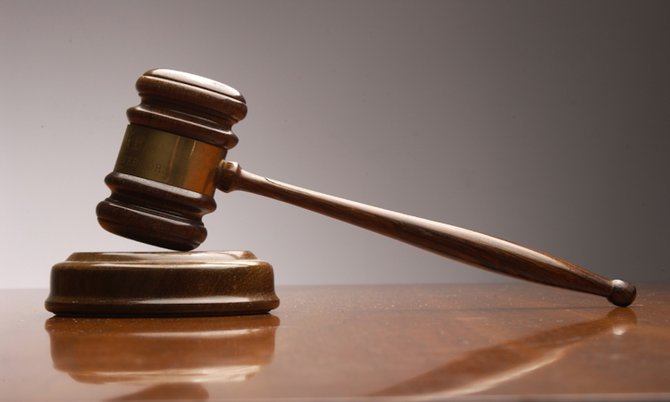 By RASHAD ROLLE
Tribune Staff Reporter
rrolle@tribunemedia.net 
A POLICE officer found by the Coroner's Court this year to have unlawfully killed two people in separate incidents has not appealed those rulings, drawing focus as to whether the Department of Public Prosecutions will pursue criminal action against him.
The rulings sprang from two separate incidents in which Corporal Adrian Miller killed 31-year-old Girred Clarke on August 17, 2013, and 22-year-old Terrique Fowler on June 7, 2013.
The 21-day deadline for him to appeal those rulings passed weeks ago and it is not clear why he did not launch an appeal. 
Yesterday, Director of Public Prosecutions Garvin Gaskins said his department will not press charges against him in connection with one of the matters, the death of Clarke, who was shot at a party.
"With respect to one of the matters, certainly from our vantage point it doesn't speak to a cogent case of homicide," Mr Gaskins said. "The other one, I haven't gotten anything (from the Coroner's Court), so I don't want to speak to that."
Clarke, 31, got into an argument at a party hosted by family and friends when he fired two shots into the air with a .45 Glock pistol and one shot at a fleeing car. Cpl Miller responded to the scene.
A witness testified during the coroner's inquest that Cpl Miller identified himself as a police officer and told Clarke to stop while other witnesses testified that he did no such thing before shooting Clarke. 
"In that particular case, when we looked at all of the circumstances, apparently the deceased was firing a gun, the police officer was called on the scene and told him to stop," Mr Gaskins said. "In respect of that one, even though the finding was the finding, when you look at the evidence it certainly didn't smack of an (unlawful killing)." 
Cpl Miller has been removed from frontline duty, though it is not known exactly when this occurred.  
The timeline of his two incidents show that he was not taken off frontline duty after the Clarke killing, however, even though a coroner's inquest into that matter had not yet taken place. 
Mr Gaskins said it is not for his department to decide whether an officer in such circumstances should be allowed on frontline duty before an inquest has exculpated him. 
"We cannot take any administrative actions," he said. "That would be for the commissioner or the police commission, whomever, to say what their workings are but it would not be for any outside body to take administrative action like that."
Former State Minister for Legal Affairs Damian Gomez, nonetheless, questioned why an officer would not be taken off active duty immediately after a fatal shooting.
"One would hope there would be both a coroner's inquest and an internal inquiry by the police having regard to the seriousness of a loss of life before the person is allowed back in the same role," he said. "Most people would do that. This speaks to negligence on the part of his supervisors."
Among other things, Mr Gomez said fatal shootings by police raises questions about an officer's state of mind, hence the need for thorough investigations before they are allowed back on frontline duty.
The Coroner's Court does not determine criminal, civil or disciplinary liability; it ascertains facts surrounding a person's death. A finding of unlawful killing does not automatically lead to criminal charges. The Department of Public Prosecutions can decide not to press charges, though families can launch judicial review proceedings into such decisions, according to Mr Gomez. 
There have been nine police-involved killings in 2018.