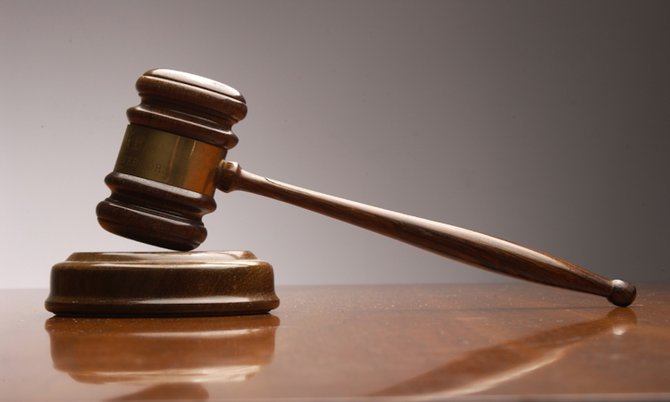 By NICO SCAVELLA
Tribune Staff Reporter
nscavella@tribunemedia.net
A 28-year-old Haitian woman was fined $750 yesterday for turning what was supposed to be a three week visit into a two-year stay.
Yolaine Remy was granted a 21-day stay in The Bahamas by immigration officers on May 22, 2016, but was never granted an extension for her visit and ended up staying for two years and four months.
The Anse-A-Foleur resident was caught in south Bimini last Friday disembarking a Western Air flight from Nassau. She faces a six month custodial sentence if the fine is not paid.
Another Haitian woman, Eliatha Pierre Louis, who was also caught disembarking that same Western Air flight, was fined $300 for illegally entering the Bahamas by boat in August. Failure to pay the fine would result in six months in prison.
Acting Deputy Chief Magistrate Subusola Swain recommended the two women be deported once the fines are paid in full, and/or their prison sentences served.
Meanwhile, a Jamaican man, Marvin Patterson, was fined $1,500 for overstaying in the Bahamas, and lying about his name when officers questioned him about it.
According to the facts read off by the prosecutor Avia Beckford, an immigration officer, Patterson entered the country legally on July 17, 2017 and was granted a one week visit. He subsequently received an extension to August 20, 2017.
On Monday, the 27 year old was taken to the Carmichael Road Detention Centre by police officers for processing by immigration officials. At that time, he told one of the officers that his name was Marvin Johnson.
However, when his passport was taken to Department of Immigration headquarters, it was revealed that his name was in fact Marvin Steve Patterson. It was also revealed that no evidence of a further extension was given to him, and that he consequently overstayed for one year, two months and seven days.
For his actions, Patterson was fined $750 on the charge of overstaying, and another $750 for giving false answer. He faces six months in prison if he defaults on the fines.
Act Dep Chief Magistrate Swain ordered that he be turned over to immigration officials for deportation once the fines are paid and/or his sentences served.