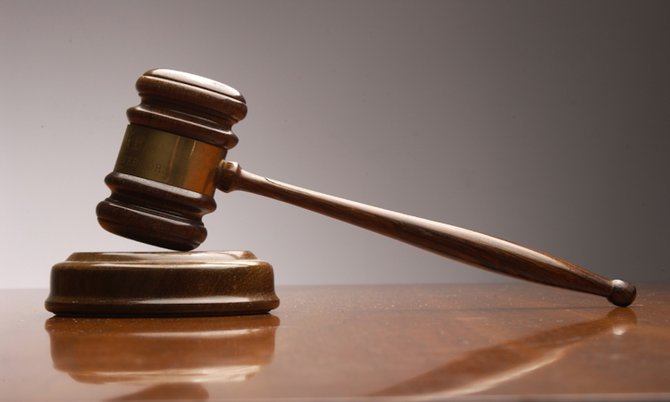 By NICO SCAVELLA
Tribune Staff Reporter
nscavella@tribunemedia.net
A 36-year-old Frenchman was ordered to pay $3,000 yesterday after admitting to being caught with three forged driver's licences at the Lynden Pindling International Airport earlier this week.
Acting Deputy Chief Magistrate Subusola Swain sentenced Malan Doumbia for having the three fake driver's licences in the names of Richard Hogue Jr, Richard Lee Jones, and Aby Abdou Baba.
According to the facts read by the prosecutor, Assistant Superintendent Clifford Daxon, at 4.19pm on October 28, officers at the Airport Police Station received information that a French national was detained by US Customs and Border Patrol agents at the pre-clearance area after being found with a number of credit cards and driver's licences.
The police officers proceeded to investigate the individual. When he was handed over to them by the border agents, he gave his name as Malan Doumbia.
The officers subsequently searched his luggage and discovered 24 debit cards, 10 Visa gift cards, six Discover cards, three Master's Card gift cards, and two HSBC Visa credit cards in the names of Richard Hogue Jr and Aby Baba and a credit card skimmer.
Officers also discovered $2,196.85 in Bahamian currency, which was seized as the suspected proceeds of criminal conduct.
Numerous inquiries were conducted by US Customs and Border Protection of the licences, and it was revealed that the documents were not genuine. When he was interviewed by officers on the matter, Doumbia admitted to the offences in question.
Doumbia pleaded guilty to the offences when they were read off yesterday. He indicated that his reason for being in the Bahamas was for vacation purposes, and that he was supposed to meet up with a friend, who ended up not being able to make it because of personal issues.
He also indicated that he had no plans to use the three licences in question. He added that it was all a mistake.
Acting Deputy Chief Magistrate Swain fined him $1,000 on each count of possession of forged documents, payable immediately, with a penalty of nine months imprisonment if he defaults.
However, she said the $2,196.85 that was seized can be applied to the fine, leaving a balance of $803.15.
The senior magistrate said upon paying the fine in its entirety, and/or serving time, Doumbia is to be turned over to immigration officials for deportation.
The licences in question were ordered confiscated and destroyed.