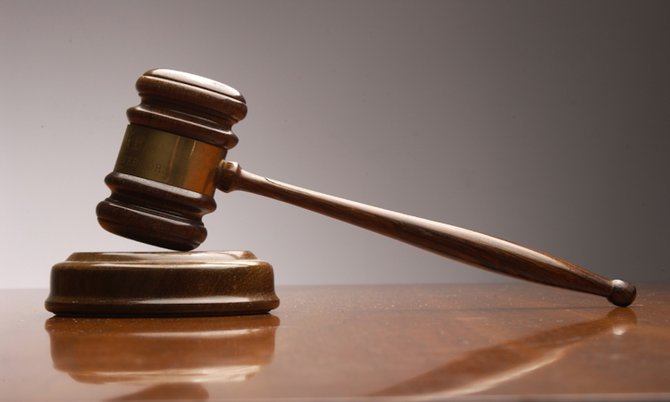 By NICO SCAVELLA
Tribune Staff Reporter
nscavella@tribunemedia.net
A 15-year-old boy was arraigned in a Magistrate's Court yesterday over allegations he sexually assaulted three girls in the capital, one as young as six-years-old.
The teenager, who cannot be named as he is a minor, stood before Magistrate Coschina Marshall to face three counts of unlawful sexual intercourse stemming from his actions on April 28, May 14 and last week Friday.
The 15-year-old native of Davis Street was lead by police from the Nassau Street Police Station in handcuffs and his head covered to protect his identity.
As he was being escorted, a few spectators heckled him relentlessly, telling him he would only end up going to jail to have the same thing he allegedly did to the three young girls happen to him, but by men.
Once inside the Magistrate's Court complex, he was lead to Court No. 2 to face his charges.
The Tribune understands the accused's brother and grandmother were present during the arraignment, as well as his attorney Nathan Smith.
It is alleged that on April 28, while at New Providence, he had unlawful sexual intercourse with a six-year-old girl.
Then on May 14, he allegedly had sex with a ten-year-old girl.
Finally, on Friday of last week, he had sex with an 11-year-old girl.
According to reports, last Friday's incident took place near the Big Pond Park, next to the National Insurance Board off Baillou Hill Road. The girl was accosted by a male who sexually assaulted her before running away.
The first victim, a six-year-old girl, was assaulted off Baillou Hill Road on April 28.
The ten-year-old girl was attacked shortly after 3pm on May 14.
The teenager was not required to enter a plea to the charge and the matter was adjourned to August 28 for service of a voluntary bill of indictment.
He was remanded to the Simpson Penn Centre for Boys in the interim.