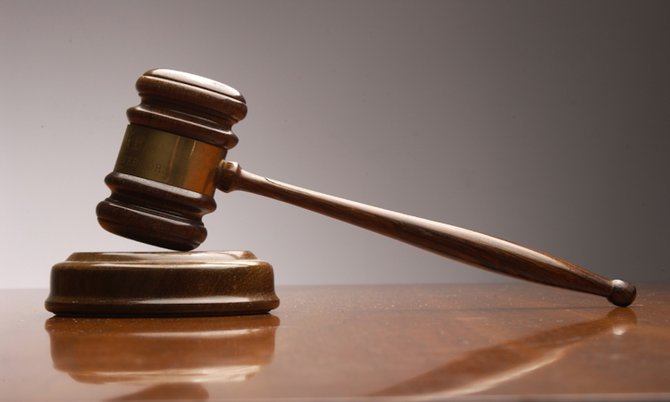 By MORGAN ADDERLEY
Tribune Staff Reporter
madderley@tribunemedia.net
A SUPREME Court Judge has dismissed the case of a resort employee who sued his employer Bimini Sands Marina Limited for damages for unfair dismissal.
Justice Indra Charles found the dismissal was fair or justified and ruled in favour of the resort, awarding it costs of $17,500.
In September 2015, the resort dismissed Doyle Saunders for "gross misconduct" — assaulting one of the resort's guests - a Mr Ortiz - following a disagreement over a golf cart.
In February the following year, Mr Saunders instituted court proceedings.
According to court documents, Mr Saunders alleged the assault on Mr Ortiz never occurred and that in disciplining him he was not afforded a fair hearing.
He claimed special damages of $32,241.66 in addition to general damages, interest and costs.
In June 2016, the resort filed a Defence, alleging Mr Saunders was summarily dismissed for assaulting Mr Ortiz, insisting Mr Saunders was afforded a fair hearing and that Mr Saunders' attorney was "fully cognizant of the circumstances that led to his dismissal".
The resort denied it owed Mr Saunders the above fee, saying it only owed him $648.49 "for the period of time that he worked" for which they had offered him a cheque that he refused to accept.
Mr Saunders began working at the establishment in January 2003 as a dock master, a position he held until September 13, 2015.
In his testimony, he said he also operated a golf cart business on South Bimini along with his wife.
A customer rented a four-seat golf cart from his company but on Saturday 8 August 2015, Mr Saunders noticed his golf cart with seven passengers on it.
After explaining the dangers of overloading the cart to the driver, Mr Ortiz, Mr Saunders claimed Mr Ortiz countered that he could use the cart "as he saw fit".
The next day, Mr Saunders said he encountered Mr Ortiz again. Mr Saunders alleged that Mr Ortiz started to "rage with [him]" and promised to report Mr Saunders to the office.
That same day, Mr Saunders left the island for vacation. When he returned, the resort General Manager Michael Munnings discussed the incidents of August 8 and 9 with him.
Mr Munnings had refunded the guest the cost of the golf cart ($110.00) in an attempt to appease him.
Mr Munnings had Mr Saunders repay this amount and on September 14 2015, Mr Saunders was terminated with immediate effect
Mr Saunders reiterated in his testimony that he never assaulted Mr Ortiz; was never afforded a hearing, and no disciplinary action was taken against him.
However, under cross-examination he contradicted himself.
He initially said he "did not disable the golf cart on the Sunday morning". Yet when asked about the matter again, he confirmed that he did disable the golf cart that day.
Mr Munnings testified on behalf of the resort. He served as resort General Manager from April 2015 until May 2016.
Mr Munnings said on August 9, he was called to the resort where Mr Ortiz informed him that Mr Saunders had assaulted him and threatened him and his family "with a piece of 2x4 wood putting them in fear of their lives."
Mr Munnings said the matter was reported to the police. He also expressed concern the resort would be sued because of the incident.
He added he Financial Controller and the Facilities Manager were present in his meeting with Mr Saunders during which he admitted that he had been drinking and had threatened Mr Ortiz and his family with the piece of wood.
Mr Munnings added that a hearing had been held where Mr Saunders "admitted what took place".
Justice Charles said she found Mr Munnings to be a "witness of truth" and a "very sincere person".
On the contrary, she found Mr Saunders to be an "unimpressive and inherently unreliable witness", noting he had contradicted himself during his testimony.
She added that she found his account to be a "pure fabrication in order to bolster up his claim".
Justice Charles also noted the gravity of a tourist being assaulted by a resort employee in a country where tourism is an "important pillar" of the economy.
She found Mr Saunders "guilty of misconduct equivalent to a fundamental breach of his contract of employment", and thus the resort was justified in summarily dismissing him and that "the issue of damages does not arise for consideration".
The resort was awarded costs of $17,500 as was agreed to at the hearing.
Additionally, the resort had to pay Mr Saunders the $648.49 he had previously refused to accept.