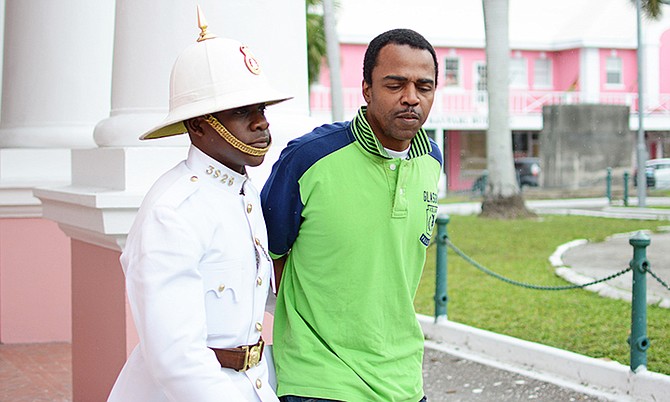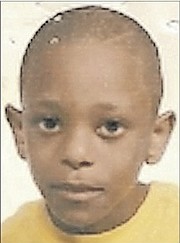 By RASHAD ROLLE
Tribune Staff Reporter
rrolle@tribunemedia.net
KOFHE Goodman, 42, was sentenced to 55 years in prison yesterday for the 2011 killing of 11-year-old Marco Archer after a judge rejected the Crown's request for a death sentence.
Seven years will be deducted from that sentence to account for time he has spent in custody. 
Supreme Court Justice Carolita Bethel, citing testimony from consultant psychiatrist Dr John Dillet, determined she could not conclusively say Goodman is incapable of being reformed. 
Precedent from the Privy Council dictates a person should be sentenced to death only if a judge is satisfied the case both represents the "worst of the worst" and that the convict cannot be reformed.
This is the second time Goodman has been convicted and sentenced for killing Marco Archer. His previous conviction and death sentence were overturned by the Court of Appeal in 2016 due to pre-trial publicity, the behaviour of Goodman's former lawyer and a jury irregularity.
Goodman said yesterday he will appeal the latest conviction. 
Garvin Gaskins, director of public prosecutions and the Crown's representative in the case, said prosecutors "wanted more" but will await the judge's written ruling before deciding if the Office of the Attorney General will appeal the sentencing.
The Crown argued that Goodman is a serial predator.
In 1993, he was convicted of unnatural carnal knowledge against Norris Adderley, a 10-year-old boy found dead. The boy was discovered with his pants pulled down to his knees, legs open, mouth open and was bloody with bruises about his face and body.
Goodman was initially charged with murder in that case but that charge was dropped. He confessed to the sexual charge, saying someone else killed the boy.
He served three years in prison after his admission.
In 1996, he was sentenced to 18 years in prison for attempted murder and causing bodily harm to another 10-year-old boy.
Archer was killed between September 23 and September 28, 2011. His body was found covered in bushes behind an apartment complex on Yorkshire Drive. It was determined he died as a result of blunt force trauma to his head. His death unnerved the nation and was cited as a reason to strengthen laws and mechanisms for the protection of children. 
Goodman was originally convicted of murdering Archer on August 2, 2013 during a trial that featured such behaviour from his then lawyer Geoffrey Farquharson that he was found guilty of contempt of court. In the latest trial, he was represented by Wayne Munroe. 
In his recent psychiatric report, Dr Dillet said Goodman meets the criteria for several disorders, including lifetime alcohol misuse disorder, lifetime marijuana misuse disorder and anti-social behaviour.
When asked if Goodman could be reformed, Dr Dillet told the court he's duty bound to believe humans can be rehabilitated, even though he admitted the Bahamas currently lacks the expertise and resources to increase the chances that reform could occur.
"Notwithstanding the heinous crime committed on the young boy and the manner he was found, I cannot say it is a case that satisfies the criteria for a sentencing of death," Justice Bethel said.
"Should the Bahamas have available that treatment as envisioned by Dr Dillet I do hope there is always a possibility every human being will be capable of reform," she added.