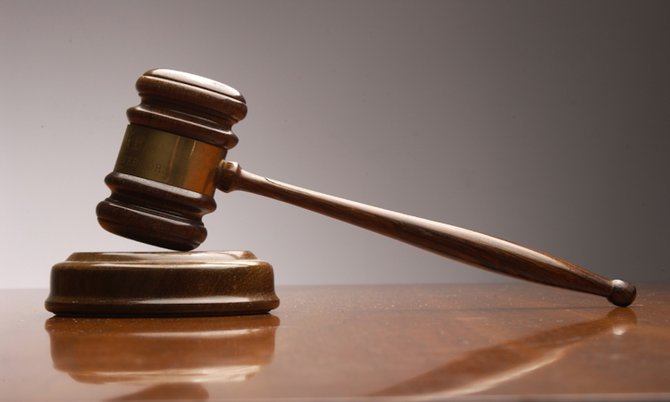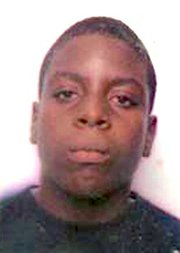 By KHRISNA RUSSELL
Deputy Chief Reporter
krussell@tribunemedia.net
A WITNESS testified yesterday he could only see handcuff injuries and tissue around Aaron Rolle's wrists before he died in a cell at the Southern Police Station in February 2013.
Antonio Fowler, a mechanic, at one point appeared emotional as he was instructed to look at a photograph of a deceased Rolle as he testified.
Mr Fowler took the stand to testify about the events of that day when he and Rolle were taken into police custody and detained at the station.
He told the court, upon the questioning of Crown prosecutor Kendra Kelly, that Constables 2126 Akiel Smith and 2648 Carl Smith served him with a search warrant and informed him at his home on February 8, 2013 he was being arrested on the suspicion of stealing and receiving.
Attorney Wayne Munroe, QC, is representing both officers, who are on trial for manslaughter. They have denied the charge. Supreme Court Judge Vera Watkins is presiding.
The trial into the beating death of Rolle was adjourned earlier yesterday morning because the Crown's three witnesses were not present.
Ms Kelly stated that one of these witnesses was not at the trial because of a delayed flight due to inclement weather from Cat Island. She asked the judge for additional time to facilitate the witness' trip to Nassau to attend the trial. The others, Ms Kelly said at the time, could not be located. She said authorities were in search of both men.
However, when the trial continued at 2.30pm, the witness who was said to be travelling to Nassau, was still not present.
It continued with the testimony of Mr Fowler before a two-man, seven-woman jury.
Mr Fowler said on the day in question the officers searched his home and took items.
He was taken to a police station by police car with Aaron Rolle and another officer, he said.
Ms Kelly asked the witness whether he could identify the officers if he saw them again and instructed him to point them out in the court and to mention of what they were wearing.
He said: "One is wearing a darkish bluish plaid and the other is wearing a beige plaid, beige and orange or whatever that is plaid."
"Point to them," Ms Kelly instructed.
Judge Watkins asked whether the persons he was pointing to were in the prisoner's dock. He responded: "Yes ma'am."
Ms Kelly again asked whether two of the three officers present on the day in question were in court.
"When I first got in the vehicle and saw Aaron I was a lil' upset that he brought the police," Mr Fowler said. "…And we started arguing."
Once at the police station, Mr Fowler said he was placed in the first cell near a door and Rolle was placed "one or two cells down."
He said shortly after, the two constables who were seated in the prisoner's dock removed Rolle and took him upstairs.
However Judge Watkins intervened and asked Mr Fowler if he could see where Rolle was being taken. He said he could not.
He said he did not see Rolle again for some time.
Mr Fowler said: "He appeared to have been beaten. You could see he wasn't the same person. He wasn't the same way that he first left when he came back."
He was then asked to describe for the court what he meant. He explained Rolle had a "limp" and that his clothes appeared disheveled.
Mr Fowler said one of the officers in the court room stopped at the cell where he was detained and said, "You next."
Again, Judge Watkins interjected and insisted the witness stopped generalising the alleged actions of the officers. He then replied: "The short stubby one," referring to Carl Smith.
He said a few minutes later they took him upstairs and questioned him about the items that were confiscated from his house earlier that day.
Mr Fowler said when he was returned to the cell it was well into the evening and maybe around 8pm or 9pm. He associated his girlfriend getting off work and walking home around the same time he was being taken away from his yard in the police's car. He said it was roughly around 5.30pm when he was picked up.
The witness said he saw Rolle leaving and returning to his cell about three or four times while at the station.
At some point "late" into the night the witness said a man who was also detained inside Rolle's cell was heard shouting, "Call the police, call the police. This fella in here dead." Shortly after, he said, officers entered and said Rolle was dead.
When he cross-examined the witness, Mr Munroe asked whether he had earlier implied that the person who he knew well brought the police to his house to let them know he had been involved in something criminal.
"You would say that was not so," Mr Munroe said. Mr Fowler said, "No."
"And is it the case that you started rowing with Aaron in the car and the driver of the vehicle, Sergeant Bain, had to tell you 'not in this car?'"
Mr Munroe also questioned him about the location of the area where he had been interrogated by a sergeant.
He also asked the witness whether he had a conversation with the sergeant and if this took place on the evening in question.
He asked whether it was the same sergeant who drove the car and arrested him. Mr Munroe also asked if either Akiel or Carl were the officers who interviewed him.
He said no, but both constables were in the room during the interview.
Judge Watkins noted that there was a lot of generalisation and during her summary of testimony she would not know who is who.
As he continued cross-examination, Mr Munroe questioned Mr Fowler's account of the time he claimed Rolle was interviewed by police at the station.
Mr Fowler conceded he did not have a watch to keep track of the time.
"So which part do you want to say you were wrong about?" Mr Munroe asked. "The 5.30 or the hour?"
Mr Fowler said he did not understand the question.
"If I suggest to you that the only person who take people in and out of the cells are cell block officers you would say that's not true because these officers, detectives in plain clothes, took you out of the cell block," Mr Munroe said.
Mr Fowler disagreed saying only uniformed officers took him from the cell. He said they arrested him from home in their police uniforms. He said he was positive about this.
Mr Munroe then turned his line of questioning to what Mr Fowler observed as Rolle returned to his cell. He asked if he could see anything outside of Rolle's forearms and his head.
"Did you see any injuries to his head or two arms?" Mr Munroe questioned.
"I saw injuries to his wrist," Mr Fowler responded.
However Judge Watkins asked if Mr Munroe wanted answers to his questions. She said the witness was saying what he wanted to say, adding she would have difficulty as there were questions with no answers.
Mr Munroe again asked whether Mr Fowler had seen injuries to Rolle's forearms or head.
Mr Fowler said he saw handcuff injuries to Rolle's wrist. He said the handcuffs tore into his wrists.
Asked if he saw blood, he said he saw tissue where the cuffs were.
He was again asked whether he saw blood, to which he responded that he did not.
The trial continues today at 11.30am.