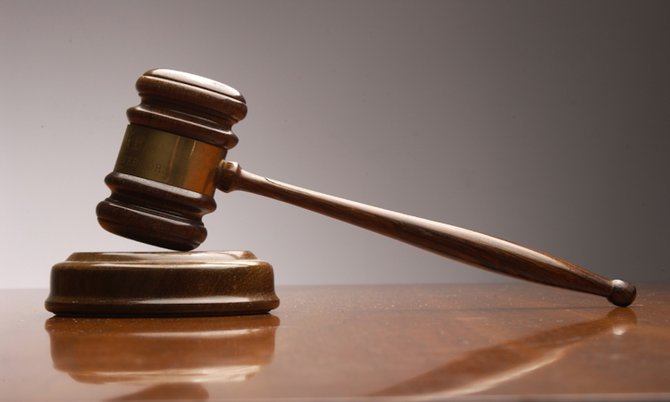 By NICO SCAVELLA
Tribune Staff Reporter
nscavella@tribunemedia.net
A 59-year-old woman was yesterday ordered to pay a $5,000 fine or face two years in prison for killing a man after crashing into his vehicle, moments after she allegedly attempted to flee the scene of an earlier crash two months ago.
Deputy Chief Magistrate Subusola Swain further ordered that Angela Colebrooke, of South Beach Drive, also receive grief counselling for causing Chet Smith's death on East Street and Malcolm Road on February 26.
Before being sentenced, Colebrooke had pleaded guilty to the one count of killing in the course of dangerous driving with which she was charged.
The Crown had maintained that shortly after 1pm on the date in question, Colebrooke drove west along Malcolm Road East in a manner dangerous to the public, which ultimately caused Smith's death.
According to a summary of the facts, around 1.10pm on February 26, the police control room received reports of a traffic accident at East Street and Malcolm Road involving three vehicles.
As a result of the information they had received, officers from the Royal Bahamas Police Force's traffic division responded and confirmed the reports.
Investigators subsequently confirmed that a grey 2006 Nissan Bluebird, licence plate AF6713, driven by Colebrooke, was involved in an accident with a white 2011 Ford Transit, driven by Chiance Walks that was headed east on Malcolm Road.
Colebrooke's car did not stop after that first collision and continued west in the east-bound lane of Malcolm Road. While travelling in that direction, however, her car collided with a grey 2001 Honda Accord that was being driven by Smith, who was travelling south on East Street.
According to initial reports from police, the impact from Colebrooke's car caused Smith's car to enter the northbound lane on East Street and collide with a Ford F250 truck.
Smith received serious injuries as a result of the collision and died at the scene.
Police Chief Superintendent Craig Stubbs had previously told The Tribune that Smith was likely to be driving between five to ten miles per hour or may have even been stationary when the fatal accident occurred.
He also said all vehicles involved in the crash were registered and properly licenced, but could not say at the time if they were properly insured.
On February 27, a pathologist at the Rand Laboratory at Princess Margaret Hospital, performed an autopsy and determined Smith's death was the result of blunt force trauma to his neck, chest and torso.
Around 9.15am on May 3, officers arrested Colebrooke in relation to the incident. She was later charged.