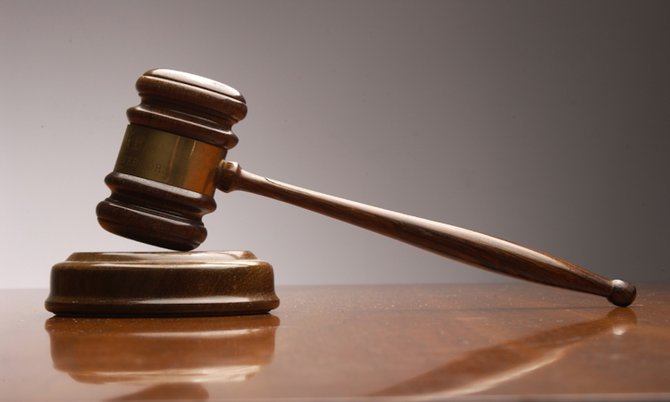 By NICO SCAVELLA
Tribune Staff Reporter
nscavella@tribunemedia.net
FOUR Haitians, two women and two men, were yesterday fined $100 each after pleading guilty to attempting to leave the country with over $33,000 in foreign currency.
Additionally, Deputy Chief Magistrate Subusola Swain ordered the $33,310 forfeited to the Crown. Amonnese Massillon, 49, her 22-year-old daughter Kerlande Ornelus, 49-year-old Luders Augustin and 24-year-old James Joseph tried to export the money in March. Their attorney, Bjorn Ferguson, told The Tribune after yesterday's proceedings that notwithstanding his clients' guilty pleas, he will appeal the deputy chief magistrate's decision to have their funds forfeited to the state.
The four, who are here on either work permits (Joseph, Augustin and Ornelus) or residency permits (Massillon), were charged before the deputy chief magistrate with one count each of attempted exportation of restricted goods.
The Crown previously alleged that on March 20, while at the domestic/international departure lounge at the Lynden Pindling International Airport, Massillon and Ornelus attempted to export foreign currency amounting to $14,533 in cash.
Joseph was accused of attempting to export $8,435 in cash, while Augustin was accused of attempting to export $10,342 in cash. The total they are alleged to have attempted to export is $33,310.
The Crown maintained the charges were in contravention of the conditions regulating the exportation of restricted goods, imposed by Regulation 20 of the Exchange Control Regulations, and contrary to Section 114(2)(c) of the Customs Management Act, Chapter 293 and Section 83(2) of the Penal Code.
According to Mr Ferguson, the four were originally planning to go to Haiti to attend a funeral for Massillon's husband, with the money purportedly to assist with the funeral expenses.