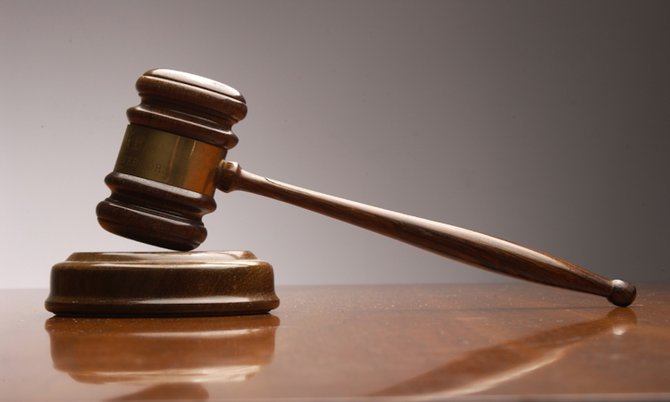 By NICO SCAVELLA
Tribune Staff Reporter
nscavella@tribunemedia.net
ONE of three men allegedly involved in a murder plot that was executed some two years ago has been granted bail ahead of his trial by the Court of Appeal.
Appellate Justices Jon Isaacs, Stella Crane-Scott, and Acting appellate Justice Milton Evans granted Duran Neely $15,000 bail with two sureties ahead of his trial over his alleged involvement in the murder of Kenyari Lightbourne on June 21, 2016.
The appellate judges said Neely must be fitted with an electronic monitoring device prior to his release on bail and is to report to the Central Police Station on East Street each Monday, Wednesday and Friday before 6pm until his trial in October.
On June 21, 2016, Lightbourne was shot multiple times while walking through his Woods Alley neighbourhood off Market Street. He died at the scene.
Neely and the alleged gunman, Jahamaro Edgecombe, were arraigned within months of each other in 2016 in connection with Lightbourne's death; Edgecombe in August of that year on a single count of murder, and Neely on October 18 on a conspiracy to commit murder charge.
Both Neely and Edgecombe are now charged with murder and conspiracy to commit murder. A third individual, Sean Brown, is charged with accessory after the fact.
The trial over Lightbourne's murder was initially due to commence before Acting Chief Justice Stephen Isaacs on August 29 of last year, however, it suffered multiple adjournments due to issues with the empanelment of the jury.
A month prior to that date, however, a key witness in the matter was charged with perverting the course of justice after he claimed his statements to police were given by force.
In the video, Carlderon Brown, of Spice Street, Pinewood Gardens, and whose identity was protected by an anonymity order, claimed police beat him and forced him to give a false statement to implicate Edgecombe, his cousin and Neely in the matter.