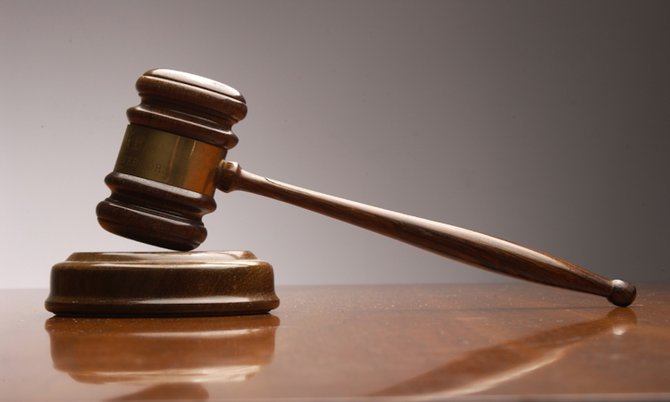 By NICO SCAVELLA
Tribune Staff Reporter
nscavella@tribunemedia.net
THIRTY former Gaming Board employees are due to appear before a Supreme Court judge on Friday in a bid to legally compel their former employer to reinstate them to their previous positions at the government agency, which they allegedly lost on the grounds of redundancy.
The former employees, represented by Wayne Munroe, QC, will appear before Justice Indra Charles concerning their application to be granted a court order to have their former employer reinstate them to the various "managerial, supervisory and line staff positions" they previously held.
The former employees, the plaintiffs in the action, are also seeking costs associated with Friday's hearing.
The matter stems from the 30 employees suing the Gaming Board for their wrongful dismissal from the government agency late last year.
According to a writ filed by Mr Munroe's chambers on December 22, 2017, the Gaming Board, its "servants and/or agents" dismissed the 30 plaintiffs from the agency, via termination letters dated November 1, 2017 to December 13, 2017, purportedly on the grounds of redundancy.
However, the plaintiffs contend that in doing so, the Gaming Board "failed and/or refused" to comply with the procedures required by Section 26A of the Employment Act, 2001, as well as Articles 25, 36 and 40 of the collective bargaining agreement between the Gaming Board and the Bahamas Public Services Union, dated January 1, 2013 to December 31, 2015.
As a result, the plaintiffs are seeking damages for wrongful dismissal, exemplary damages, interest, costs and other relief the court deems just.
The plaintiffs in the action are Kayla Ward, Jean Minus, Marva Heastie, Hope Miller, Dwaynel Archer, Barbara Adderley, Antonique Brown, Donald Nouguez, Jennifer Russell, Genese Musgrove, Meresha Walkes, Patricia Johnson, Lakera Cash, Jacqueline Duncombe, Lataj Henfield, Nickia McPhee, Warren Neymour, Teneille Mackey, Carolee Munnings, Inga Brown, Chantique Brown, Tanzinia Carey, Lisa Pratt, Kirmica Stuart, Sherry Roberts, Julia Thompson, John McDonald, Doddridge Missick, Mitchell Ferguson and Herbert Duncombe.
Last year, Gaming Board Chairman Kenyatta Gibson said the terminations, which followed the earlier release of 17 persons whose temporary contracts had expired, came following completion of a manpower assessment of the overstaffed agency.
At the time, Mr Gibson said over the past four years, staffing levels at the Gaming Board had increased by 40 per cent. He also said the regulator was focused on hiring persons with the skill sets to properly supervise the sector.
Tourism Minister Dionisio D'Aguilar, who has responsibility for gaming, backed the rationale given for the layoffs by Mr Gibson, stating at the time: "While it's extremely painful to downsize, I don't think 92,000 people voted for us to keep the status quo."
Mr D'Aguilar added that the Gaming Board needs to rapidly adjust and transform to the new technology-based era, which would require inspectors and analysts outfitted with a much different skill set than in the past.