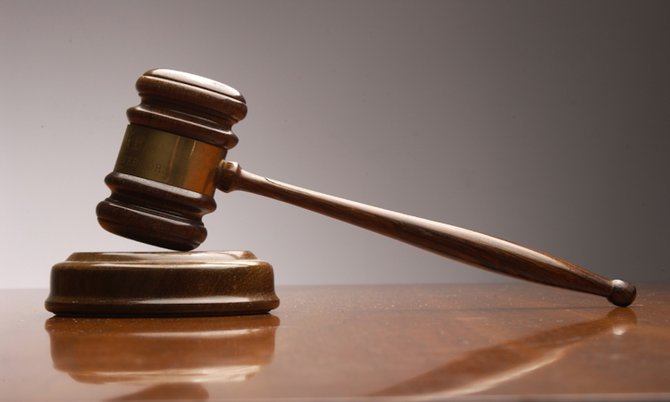 By DENISE MAYCOCK
Tribune Freeport Reporter
dmaycock@tribunemedia.net
SHARKEAL Belizaire was charged in the Eight Mile Rock Magistrate's Court yesterday with possession of dangerous drugs and possession of dangerous drugs with intent to supply.
Belizaire, 23, appeared before Magistrate Gwen Claude. He pleaded guilty to both charges.

It is alleged that on January 22 at Eight Mile Rock, the accused was found in possession of Indian Hemp with intent to supply.
According to the particulars, at about 7pm on the date in question, officers of the Drug Enforcement Unit went to a car wash where they searched Belizaire and found one clear plastic bag with suspected marijuana. The police conducted a further search of the area and discovered an additional 17 foil wraps in a container.
Magistrate Claude asked Belizaire to address the court. He said that he had not been in any trouble with the law before and that it was the first time he was arrested. He claimed that the drugs were for his personal use and that he never intended to supply it to anyone.
However, after being questioned by Magistrate Claude about the quantity found, Belizaire admitted that he had purchased the drugs for $50 to sell and that he would have made some $60 to $70.
Belizaire told the court that at the time he was not employed, but had recently got a job with a roofing company. He also admitted to smoking marijuana.

The magistrate asked him if he has a high school diploma. "No," he replied.
Magistrate Claude asked the accused if he preferred to go to the Bahamas Department of Correctional Services in Fox Hill for four years or to the Bahamas Technical and Vocational Institute.
Belizaire said that he did not want to go to prison.

The judge ordered the accused to register at BTVI and to perform 500 hours of community service. Belizaire is also required to attend the Voluntary Intervention Programme (VIP) on Saturday mornings at the Eight Mile Rock Magistrate's Court.

She also told Belizaire that if he failed a random drug test, he would have to serve a four-year sentence in prison.
Magistrate Claude set the matter down for review on June 18.