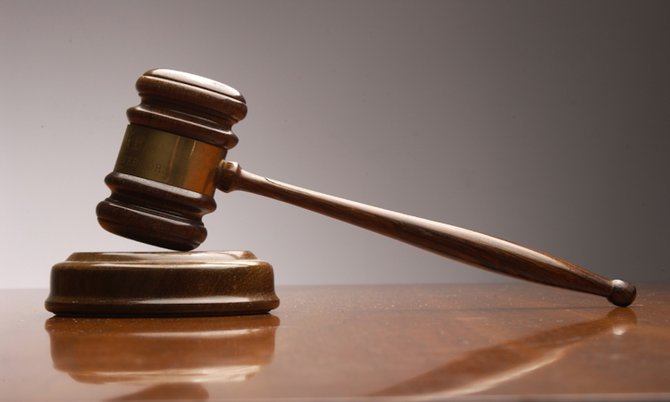 By NICO SCAVELLA
Tribune Staff Reporter
nscavella@tribunemedia.net
A MAN sentenced to 20 years for killing a man in the course of a botched armed robbery six years ago is seeking more time to appeal his sentence.
Errol Knowles stood before Court of Appeal President Hartman Longley, fellow appellate Justice Jon Isaacs and acting appellate Justice Sir Michael Barnett for the commencement of the appeal of his sentence for murdering Heuton Lloyd Jr on May 12, 2012, after he tried to rob him of his Honda Accord.
However, his attorney Ryszard Humes submitted he was not in possession of certain transcripts concerning the matter and that he would be unable to proceed yesterday.
Nonetheless, Justice Isaacs noted Knowles was "ostensibly out of time" to launch his appeal and that he did not see where the court was in receipt of an application concerning an extension of time application.
Mr Humes then indicated he would be making such an application in light of that fact.
The matter was adjourned to April 30 to deal with the application, and should it be successful, then the substantive appeal.
In 2016, a Supreme Court jury unanimously convicted Knowles of murdering Lloyd in May 12, 2012. He was subsequently sentenced to 20 years for the crime.
According to reports, Lloyd was seated in his red Honda Accord around 2am on Key West Street when Knowles and another individual, Rashad McPhee, tried to rob him at gunpoint.
Lloyd was shot multiple times after resisting the robbery attempt.
In his statement to police, McPhee said Knowles ordered Lloyd out of his car at gunpoint.
Lloyd exited the car, but reached for his waist, causing Knowles to shoot him. McPhee said Lloyd ran away, but Knowles ran after him, shooting him five more times in the process.
McPhee said a few days after the murder, Knowles said he would kill him if he told anyone about the incident.
Nonetheless, the jury returned an 11-1 guilty verdict against McPhee for murder. They convicted him by the same count of the attempted armed robbery.