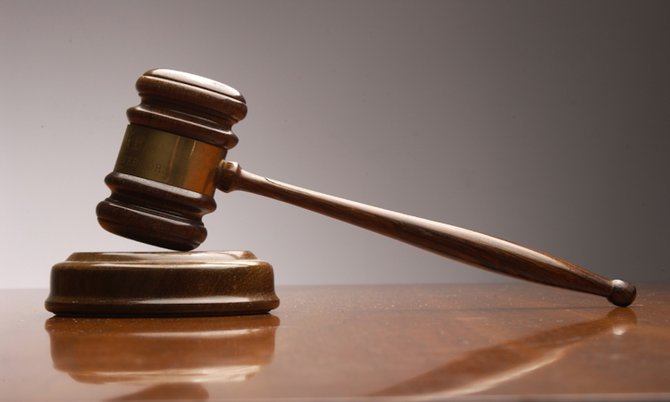 By NICO SCAVELLA
Tribune Staff Reporter
nscavella@tribunemedia.net
A 25-year-old man was arraigned in a Magistrate's Court yesterday over allegations he struck and killed a woman with an uninsured vehicle while she was having her morning jog on West Bay Street.
The man also left the scene of the accident.
Gheal Akeem Brown, of Pride Estates, stood before Deputy Chief Magistrate Subusola Swain charged with four traffic offences stemming from the February 28 hit and run that claimed the life of a 39-year-old woman.
For his alleged actions, Brown was charged with killing in the course of dangerous driving, driving a motor vehicle while not covered against third party risk insurance, failing to remain stationary after an accident, and failing to report the traffic accident within 24 hours.
According to police reports, shortly after 5am on February 28, a woman was exercising on West Bay Street in the vicinity of Quality Markets, when she was struck by a white vehicle with SD plates attached. Paramedics were called to the scene, but were unable to revive her.
Hours after the incident, senior police officers said they were able to locate and identify the vehicle in question. However, the driver had not yet been located.
Shortly after midnight on March 1, however, a team of officers from the Bimini district, acting on intelligence, went to a local marina and business establishment where they arrested Brown and another individual in connection with the matter, police said.
Brown pleaded not guilty to all of the charges yesterday and the matter was adjourned to May 18.
The Crown did not object to bail, but requested that certain conditions be imposed due to the nature of two of his charges.
The deputy chief magistrate consequently granted Brown $7,500 bail with one suretor. He is to be electronically tagged and must check in at the Nassau Street police station every Friday before 6pm.