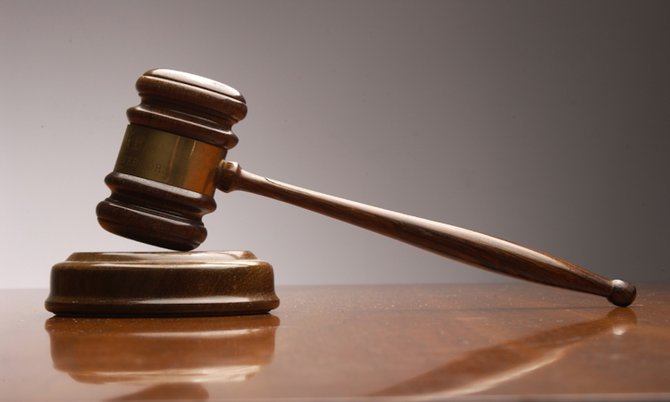 By NICO SCAVELLA
Tribune Staff Reporter
nscavella@tribunemedia.net
A MAN sentenced to life in prison for murdering and robbing a messenger of a fast-food restaurant in Grand Bahama during his deposit run twelve years ago, is seeking more time in which to legally contest his punishment.
Angelo Rahming appeared before appellate Justices Jon Isaacs, Roy Jones, and acting appellate Justice Sir Michael Barnett concerning his intended appeal of his conviction and sentence concerning the murder and armed robbery of Troy Seymour in November 2006.
However, the matter was ultimately adjourned to April 18, at which time the appellate judges will adjudicate on Rahming's extension of time application to appeal his conviction and sentence, and if that application is successful, then deal with the substantive appeal.
In 2013, Rahming, of Eight Mile Rock, was convicted and sentenced to life in prison for a second time following his retrial over the fatal shooting and stabbing of Seymour on November 13, 2006. The first time he was sentenced for the crimes was in 2010.
On the day in question, Seymour was held up for $11,529 belonging to Kentucky Fried Chicken shortly after picking up the deposit bag from the establishment.
While being chased, he was shot in the hip and the back. When he sought help in his grandmother's home, he was repeatedly stabbed in the back by Rahming.
Rahming was initially convicted and sentenced to life for the matter after attempting to change his guilty plea, claiming he was intoxicated when the plea was entered.
In February 2012, Rahming challenged the conviction and sentence to the Court of Appeal, which consequently ordered a retrial. The prosecution conceded that the process in determining if the plea should be accepted was unfair.
Rahming's retrial began in early 2013, at which time evidence surfaced that Rahming had previously worked for KFC as a landscaper. According to a worker in the franchise, he was hired through Seymour for the job.
A witness testified that while walking on Bayshore Road, he saw a white KFC truck drive past him and then heard a loud shooting sound. He saw Seymour, whom he knew as a pastor, get out of the driver's seat and run. He was pursued by a man who fired two more shots.
The witness saw Seymour run into a pink and white house. He was followed by the assailant, who after some time, left the building and was picked up by a Ford Taurus car.
The man went to the house and heard a woman screaming for help. She wanted someone to call for an ambulance.
Police testified that Rahming, who they arrested nearly a year later in September 2007, pointed out a basketball court where he waited with a friend on a lookout for Seymour with whom he eventually caught a ride.
At the end of his retrial, the Crown sought the death penalty because the murder was executed during the course of a felony.
However, Justice Carolita Bethel did not agree with the Crown, and instead imposed a life sentence.