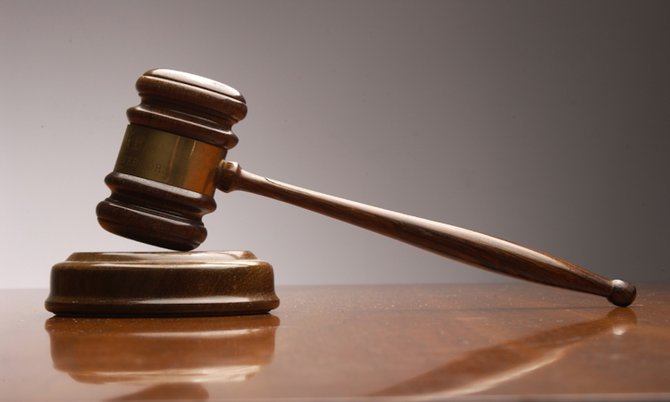 By NICO SCAVELLA
Tribune Staff Reporter
nscavella@tribunemedia.net
A MAN cried audibly from a Supreme Court holding dock after being unanimously acquitted of the armed robbery and kidnapping of a local college student six years ago.
Ekron Taylor lowered his head and sobbed as a nine member jury returned unanimous not guilty verdicts of armed robbery, kidnapping and receiving concerning Okoye Cooper's abduction in early 2012.
Outside of court, Taylor could be seen joyfully thanking his attorney Moses Bain, while also giving praises to God for his acquittal and attributing it to him praying over the matter.
Last month, Ravon Dwight Major, the son of convicted drug traffickers Dwight and Keva Major, as well as Sebastian Cartwright, were both sentenced to five years probation after they pleaded guilty to kidnapping Cooper.
However, Justice Bernard Turner ordered that should Major and Cartwright breach their conditional sentence, they would serve a three-year custodial sentence at the Bahamas Department of Correctional Services.
Cartwright, who also pleaded guilty to stealing, was further ordered to pay $1,000 in restitution to Cooper by April 30.
The Crown entered a nolle prosecui order for Major's receiving charge in connection with the 2012 abduction, while the court directed the jury to acquit Cartwright of armed robbery and receiving, The Tribune understands.
Major, of Soldier Road, was previously accused of robbing Cooper of a $240 cell phone while Cartwright was charged with robbing the victim of his 2000 Honda Inspire vehicle valued at $9,000, along with bank cards and cash.
It was alleged that at about 7.30pm on the day in question, Cooper was on campus at the College of The Bahamas when he was approached by two men, abducted and later found at Marshall Road in the trunk of a car, gagged and tied up.