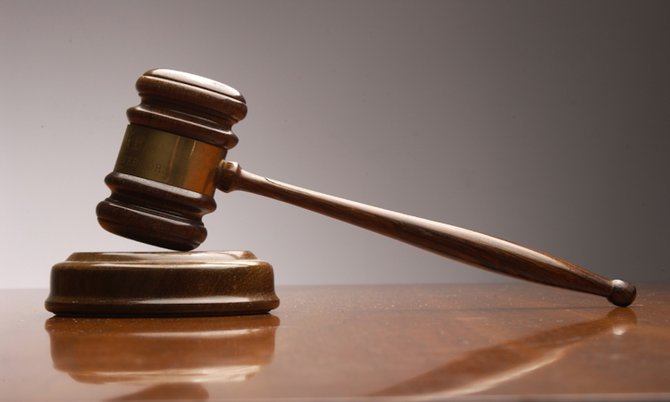 By NICO SCAVELLA
Tribune Staff Reporter
nscavella@tribunemedia.net
HEALTH Minister Dr Duane Sands may be called to testify in a Magistrate's Court hearing into former PLP Senator Frank Smith's bribery and extortion trial, it was revealed yesterday.
It was also revealed that lawyers for the accused were just served midday yesterday with two statements from Dr Sands, both of which contain several references to the virtual complainant, Barbara Hanna.
Crown attorney Anthony Delaney informed Chief Magistrate Joyann Ferguson-Pratt that the prosecution would let the court know today if it plans to call Dr Sands for cross-examination.
Nonetheless, Smith's lead attorney Keith Knight, QC, said he was "extremely unhappy" with the new developments.
Following a brief break in yesterday's proceedings, Mr Knight indicated that while he was "rushing through a sandwich", fellow defence attorney Philip McKenzie approached him "hurriedly" and showed him two statements.
Initially, Mr Knight said he thought those documents were related to what he was about to do in yesterday's proceedings. However, those turned out to be two statements from Dr Sands, dated June 12 of this year.
One of those statements has certain redactions, Mr Knight said, adding that he was advised by Mr McKenzie that it contains multiple references to Mrs Hanna.
Chief Magistrate Ferguson-Pratt subsequently questioned why the Crown was seeking to tender Dr Sands' evidence at such a late stage in the proceedings.
In response, Mr Delaney said he was "surprised" by Mr Knight's statements, insisting that the defence had asked for Dr Sands' statements, as well as those of Assistant Commissioner of Police Paul Rolle and National Security Minister Marvin Dames during previous proceedings.
Chief Magistrate Ferguson-Pratt interjected by stating that not only did she not recall the defence asking for Dr Sands' evidence, but that she was unaware that the Cabinet minister formed a part of the "factual matrix" of the case until Mr Dames gave his evidence on Wednesday.
The Crown maintained that the defence made the requests on May 18, something Mr Knight said he couldn't recall.
However, Mr Knight said in the event he asked for the statements but forgot, he wondered why the Crown could not have provided the defense with the statements at that time.
Mr Delaney said the best explanation the Crown could give was that Dr Sands was off the island or out of the jurisdiction, thus affecting their ability to get the statement from the Cabinet minister.
"Off the island from the 18th of May?" Mr Knight retorted, adding that he was "extremely unhappy" about the issue.
Lead Crown attorney Edward Jenkins, QC, said that the first time he saw Dr Sands' statement was yesterday morning, and after seeing it he asked for it to be served on the Smith's legal team electronically. However, in view of the accused's side's submissions, Mr Jenkins said that effort likely "failed".
Smith is facing 15 criminal charges concerning his alleged solicitation of $65,000 in bribes from a woman he is said to have assisted in getting a contract. He is currently out on $50,000 bail.
It is alleged the former Public Hospitals Authority chairman, between April 2016 and April 2017, demanded and obtained $5,000 per month from Mrs Hanna, knowing he was not lawfully authorised to do so.
He is also alleged to have attempted to extort another $5,000 from Mrs Hanna.
Concerning the bribery charge, it is alleged that he solicited $5,000 a month from Mrs Hanna for helping her to get a PHA contract.
Smith pleaded not guilty to all the allegations during his arraignment last July.
The case continues today.