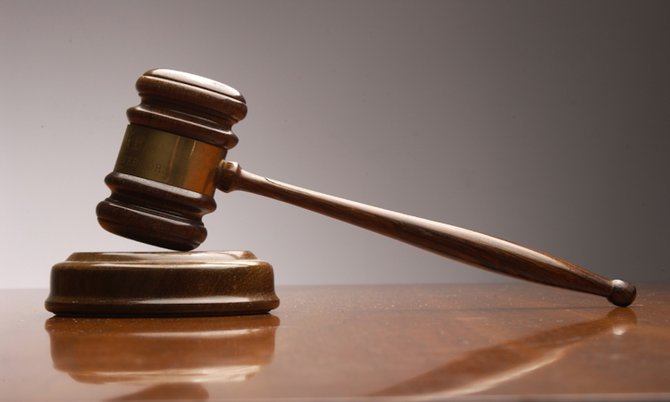 By NICO SCAVELLA
Tribune Staff Reporter
nscavella@tribunemedia.net
A Supreme Court judge has reserved his decision on whether the Utilities Regulation and Competition Authority was right to find that ZSR Sports Radio's operator is not the true holder of the 103.5 FM radio licence.
The Tribune understands that Justice Ian Winder is expected to give a ruling at a later date on whether URCA's 2017 ruling that ownership of the 103.5 licence instead lies with ZSR's two founders can be sustained.
Last month, the Court of Appeal dismissed Navette Broadcasting's appeal of URCA's decision, but only after it was informed that Sports Radio's operator, Navette Broadcasting, via a notice of discontinuance filed on April 17, withdrew its own appeal against the regulator's decision.
On June 15, 2017, URCA found Olympic triple-jump medalist Frank Rutherford and late sports broadcaster Phil Smith, the two of whom established ZSR Sports Radio, were the true holders of the 103.5 FM licence.
URCA further found that Navette Broadcasting only operated ZSR Sports Radio on Messrs Rutherford and Smith's behalf, with the two men being the actual licensees.
Navette countered by claiming URCA ignored the fact the licence could not have existed without it following passage of the 2009 Communications Act, which required all broadcast licences to be held by incorporated companies.
ZSR's licence, issued pre-2009, was in the names of Messrs Rutherford and Smith and thus non-compliant with the new Act.
Navette sought to appeal URCA's decision, but the attempts were rejected by both the Utilities Appeal Tribunal (UAT) and the Supreme Court.
Both judicial forums declined to hear the matter on jurisdictional grounds. The Supreme Court ruled the matter should be heard first by the UAT, but the UAT decided it must go to arbitration.
The "arbitration" remark is understood to refer to a clause in the contract between Navette and Messrs Rutherford and Smith about how disputes should be resolved.
Navette then sought relief from the Court of Appeal on the issue, and was only waiting for a date from the Court of Appeal to have its matter heard.
Navette's battle with URCA stems from the former's opposition of Island Luck chief Sebas Bastian's radio joint venture, Paramount System's majority takeover of ZSR Sport's Radio's FM licence.
Mr Bastian's majority-owned Paramount Systems joint venture was supposed to use the 103.5 FM frequency formerly employed by ZSR Sports Radio.
Mr Rutherford and Mr Smith's widow are Mr Bastian's minority partners in Paramount Systems, but they - and the 103.5 FM frequency - subsequently became embroiled in the legal challenge mounted by Navette Broadcasting.
Navette Broadcasting had opposed the station's majority takeover by Mr Bastian on the basis they are the true holders of the 103.5 licence.
Due to Navette's resistance to the "takeover," and it previously continuing to use the 103.5 frequency despite URCA's October 26, 2017, warning for Navette to "cease and desist its unlawful activity," Paramount Systems was broadcasting on 105.3 FM as it waited for the regulatory dispute to come to an end.
In April however, URCA confirmed it had advised Paramount Systems it could start using ZSR's 103.5 FM frequency.
That ultimately resulted in a police-enforced shutdown of Navette's operation and seizure of ZSR's broadcasting equipment, computers and other relevant equipment.
URCA later confirmed that with the assistance of the Royal Bahamas Police Force, it had "successfully executed a search and seizure warrant at the transmitter site."
URCA added its actions were designed to stop Navette's operation of a radio station without a licence and accused the company of ignoring its October 26, 2017 "cease and desist" warning.