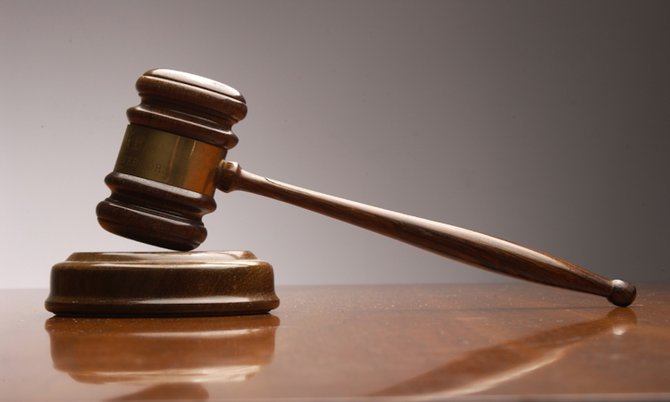 By NICO SCAVELLA
Tribune Staff Reporter
nscavella@tribunemedia.net
THE COURT of Appeal has dashed a convicted rapist's hopes of overturning a Supreme Court judge's decision not to entertain his bid at challenging his life sentence because doing so would have amounted to an "abuse of the process of the court".
Appellate Justices Jon Isaacs, Justices Stella Crane-Scott and Roy Jones dismissed Barry Parcoi's challenge to Justice Gregory Hilton's refusal to hear his plea of redress concerning the constitutionality of the life sentence that was imposed on him 24 years ago.
And in doing so, the appellate judges ruled Parcoi's challenge to Justice Hilton's ruling was "incompetent" and "really a non-starter," as they found Justice Hilton's ruling "cannot be impugned" and was "entirely correct".
Parcoi was convicted of rape in 1994 and sentenced to life imprisonment. His sentence and conviction were both upheld by the Court of Appeal a year later.
Parcoi later appeared before Justice Hilton in 2016, seeking redress for the "unlawful, excessively severe and therefore unconstitutional" life sentence that was imposed on him.
At the time, Parcoi challenged the constitutionality of his life sentence, claiming it infringed on his constitutional rights under both Articles 17 and 19.
Parcoi's lawyer at the time, Sonia Timothy, had argued he should have been sentenced to seven years' imprisonment in accordance with the Sexual Offences and Domestic Violence Act, which notes a first time offender for the offence would receive that sentence.
Anishka Missick, Crown prosecutor, replied the Court of Appeal had already affirmed Parcoi's conviction, so the appropriate court to hear the matter was the Privy Council.
Ms Timothy responded by stating the issue of the sentence's legality was not raised on appeal and, it being a constitutional question, raised the issue in the Supreme Court.
She further argued this option was not available to her client, as a 54-day deadline to file an appeal to the Privy Council had long passed.
However, Justice Hilton ruled if Parcoi was correct in his assertions that his life sentence infringed upon his constitutional rights under Articles 17 and 19, then in accordance with the proviso to Article 28(2) of the Constitution, he had a ground which to seek leave from the London-based Privy Council to appeal his life sentence on those grounds.
"The applicant, to his own detriment, has chosen not to do so," Justice Hilton ruled. "The result is that this application is dismissed as an abuse of the process of the court."
Justice Isaacs, in a written ruling, noted that while the appellate court has entertained him on his intended appeal, and that he had received "some gratuitous legal advice" in the process, his appeal was "unsustainable."
Justice Isaacs further stated that it is "not competent for this panel to seek to go behind what was done by a previous panel."
"…The system we have works by a hierarchy," Justice Isaacs said. "The court above us is the Privy Council.
"…You do not need a record to apply for special leave. All you have to do is write a letter and that will set in motion all that is necessary for you to get before that court or to have your matter heard by that court, if they agree to hear it.
"But insofar as your challenge to the decision of Mr Justice Hilton is concerned, that really is a non-starter. His decision cannot be impugned. It is entirely correct.
"In the circumstances, this court dismisses your appeal against the decision of Mr Justice Hilton on the basis that the matter was already determined and disposed of, as he found; and the decision is one with which we agree."
Parcoi was one of four convicts who took part in the notorious 2006 escape from Her Majesty's Prison, now called Bahamas Department of Correctional Services, that resulted in the death of a police officer.
Forrester Bowe staged an escape from the maximum security wing with Parcoi, convicted murderer Neil Brown and convicted armed robber Corey Hepburn around 4am on January 17, 2006.
Brown was shot dead during attempts to re-capture him.
Bowe and Parcoi were injured during the incident as well but they were quickly captured by authorities.
Hepburn, on the other hand, escaped and led police on a two-week hunt before he was recaptured in an apartment building in Coral Harbour.
In October 2014, Bowe was found dead in his prison cell. A statement from the facility said Bowe was found in his cell "unresponsive to roll call".