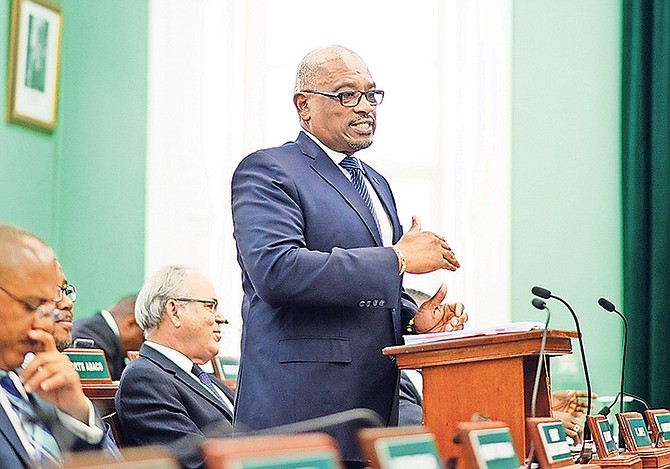 By KHRISNA RUSSELL
Deputy Chief Reporter
krussell@tribunemedia.net
PRIME Minister Dr Hubert Minnis does not appear concerned about losing political capital because of raising VAT to 12 percent.
"I have said before my job is to save the country," Dr Minnis said yesterday when The Tribune asked him if he was worried his administration would suffer politically due to the VAT increase.
He dodged responding to questions regarding complaints about the government's lack of consultation on the decision, which also saw some Free National Movement members of Parliament left in the dark on the decision.
"You'll get everything when I speak," was the prime minister's reply to these VAT related questions.
The government has been the target of intense backlash over its decision to increase VAT from 7.5 percent to 12 percent since Finance Minister Peter Turnquest made the announcement last week.
The Tribune reported Tuesday the prime minister reportedly told a Cabinet minister it is "better to lose an election than to lose a country".
Those words came in a private conversation with Health Minister Dr Duane Sands, who has defended his pre-election political stance, and that of the Free National Movement, against VAT.
Meanwhile, a source told The Tribune the government is considering reducing the VAT rate if it can achieve set targets over the next three years.
The source explained the short-term goal was not to pay off the debt but to bring in a surplus budget that would allow the government to start paying down on its debt.
With the VAT increase, the government projects it will reap $1,115,007,455 in revenue in the next fiscal year, a 60 percent increase compared with the forecasted VAT revenue for 2017-2018.
Mr Turnquest said this was indicative of the government choosing not to wait until it is too late to shore up the economy, but opting to act now and act responsibly.