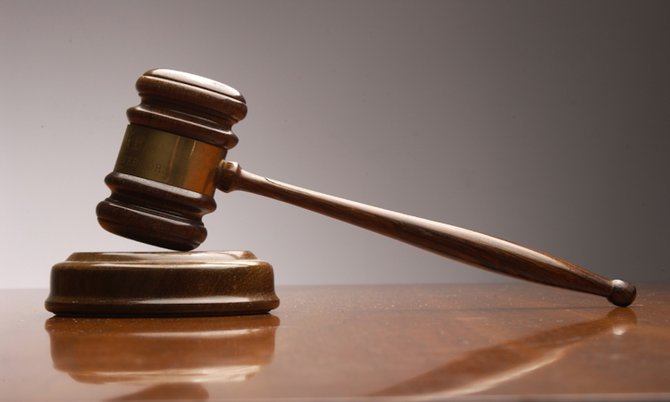 By NICO SCAVELLA
Tribune Staff Reporter
nscavella@tribunemedia.net
A SUPREME Court jury has acquitted two Dorsett Alley residents of last year's murder of another man in the Farrington Road area.
The jury unanimously acquitted both Jamaal McSweeney and Jamaric Green of the December 8, 2017 shooting death of Javan Forbes.
According to police, sometime after 9.40pm on the day in question, police were called to the report of a shooting off Farrington Road.
When officers arrived on the scene, they found a white Honda vehicle parked on the western side of the street with a male lying inside.
Upon examination, officers discovered the male had sustained several gunshot wounds. Emergency Medical Services personnel were summoned and upon arrival pronounced him dead on the scene.
Based on the information they had at the time, police said shortly after 9.40pm, two males were sitting in the car with two other people when a Japanese-style vehicle pulled up behind them.
A gunman emerged from the vehicle and opened fire.
According to the evidence of Craig Nichols, a store clerk at 3T's Convenience Store, sometime around 6pm he went to work to cover the 6pm to 10pm shift.
Sometime around 9.30pm, he went in the back of the store, also known as the Big Ten, to get a mop to start cleaning up ahead of closing.
After retrieving the mop and returning to the front of the store, he looked out the store's glass doors and observed a white car parked in front of the fence between the shop's parking lot and another property to the right.
He said he didn't pay it any attention at first, but then he noticed a silver-coloured car pull up next to the white vehicle. At that moment, Nichols said he thought maybe the person in the silver car was stopping to hail the occupants of the white car, so he started to mop.
However, he said he heard about five to six gunshots, and upon looking through the glass door, saw "sparks" in the area between both cars.
He said he subsequently turned the lights off in the shop and told the cashier to hand him the store key to lock the door, which he did.
When he exited the store, Nichols said police officers were already putting up police tape.
However, he said he did not see who the shooter/shooters were, as he ducked down when he heard the shots.
David Cash represented Green, while Glendon Rolle represented McSweeney.
Linda Evans prosecuted the matter. Senior Justice Vera Watkins presided.