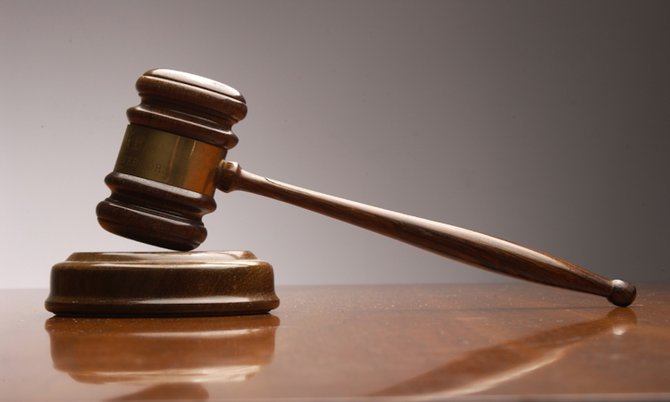 By NICO SCAVELLA
Tribune Staff Reporter
nscavella@tribunemedia.net
A MAN ordered to pay an interim sum of $30,000 in financial assistance to the family of a motorcyclist he killed after hitting him from behind with his truck nearly three years ago has had his legal bid to get out of paying that sum dismissed by the Court of Appeal.
Appellate Justices Stella Crane-Scott, Milton Evans, and acting Chief Justice Stephen Isaacs dismissed Thomas Baldwin's appeal of a judge's order to pay $30,000 to Daniel Bethel's widow and two children - one of whom has special needs - for causing their loved one's death in December 2015.
According to the ruling, sometime around 8.20pm on December 14, 2015, Bethel was riding his Yamaha motorcycle on Centre Lane Road in Hope Town, Abaco, when Baldwin, driving his 1996 Ford Ranger truck, struck him from behind.
The impact caused Bethel to be thrown from his motorcycle and killed.
When arraigned in Magistrate's Court, Baldwin pleaded guilty to killing in the course of dangerous driving.
In their statement of claim filed on November 23, 2016 in the Supreme Court, Bethel's widow, Rhiannon Thomas, as well as their two children, claimed the accident and death were caused as a result of Baldwin's negligence and consequently sought damages under the Fatal Accidents Act, 1976 for bereavement, interest and costs.
In his defence filed on December 6, 2016, Baldwin denied that Ms Thomas and her two children were entitled to damages.
He claimed that Bethel's accident and death were "wholly caused," or alternatively, contributed to by Bethel's "negligence and/or his own failure to have any or any sufficient regard and/or care for his own safety".
On December 8, 2016, Ms Thomas and her children applied for a court order that Baldwin, within seven days of the order, make an interim payment on account of the damages claimed in the substantive action under the Fatal Accidents Act, 1976, in the amount of $150,000.
According to the ruling, Ms Thomas said it had become "particularly difficult" for the family to function without her husband's support, as one of the children is diagnosed with a "chromosome abnormality and developmental delay."
Ms Thomas said although that child's gross motor skills are average, she falls frequently and is unable to attend to basic needs such as bathing and getting dressed without assistance, and also requires supervision and assistance in other areas.
Additionally, Ms Thomas said the child has no speech, mild hearing loss and communicates primarily through sign language.
Ms Thomas said the child was dependent on both her and her deceased husband as primary caregivers, but with his death, help from family members as well as hired help has become a "necessity adding to the financial strain."
Ms Thomas said before her husband's death she worked as a property manager making $1,500 per month on average. However, because of the present issues she had to give up her job to properly care for both children.
She said she tried to cut her losses by gaining employment as a real estate agent, as the hours offer greater flexibility. However, she said because remuneration is based "almost entirely" on commission from property sales she does not make a regular salary.
Stating that she recognised that a "significant period of time" would likely pass before she would be able to recover a final payment from Baldwin, and that it is "imperative" that she obtain financial assistance before that time, Ms Thomas requested the sum of $150,000 to assist with living and medical expenses.
The summons was heard on February 13, 2017, as a contested application. On February 22, 2017, Justice Indra Charles delivered an oral judgment and made an order awarding an interim payment of $30,000.
Justice Charles said while she accepted that Ms Thomas and her children have been "disadvantaged" by Bethel's death, a court order for interim payments must be supported by evidence and "ought to be reasonable in the circumstances" given that the trial has yet to commence.
Nonetheless, Justice Charles said she felt that $30,000 would be a "reasonable sum" that would allow Ms Thomas to take care of herself and her two children, also taking into consideration other expenses such as food, funeral expenses as well as the "one time lawn care service."
Justice Charles also noted that she ordered a "speedy hearing" of the matter which "hopefully will take place within a reasonable time". The judge also noted that in her opinion, Ms Thomas has a "good case," and said she "will succeed at the trial."
Baldwin consequently appealed Justice Charles' decision on six grounds.
Concerning his primary challenge to Justice Charles' decision, Baldwin charged that his conviction was not conclusive of liability, notwithstanding the fact that he pleaded guilty.
Baldwin further contended that evidence available before the appellate judges, that was not before Justice Charles, showed that Bethel was "intoxicated" at the time of the accident, and that such evidence could rebut the presumption of liability or at the very least reduce the amount of damages awarded at trial.
Ms Thomas and her children responded by submitting that the new evidence did not prove that Bethel was not in control of his motorcycle at the time of the accident, and that the new evidence does not change the evidence concerning the manner in which Baldwin and Bethel drove on that night.
The appellate judges, in deliberating on the matter, noted that it is "well established in law" that an appellate court will not interfere with the exercise of a judge's discretion unless it is "clearly satisfied" that the discretion has been exercised on a wrong principle, or if there has been a miscarriage of justice.
However, they agreed with the submissions by counsel for Ms Thomas and her children that based on the facts of the present case, it cannot be said that the interim payment order made by Justice Charles was an improper exercise of her discretion.